Home > Countries > Taiwan fashion directory
On this page we present Taiwanese designers, Taiwanese fashion houses, fashion companies, Taiwanese clothing brands, Taiwanese fashion labels, Taiwanese wholesalers, Taiwanese retailers, boutiques, Taiwanese fashion stores, Taiwanese online shops. From this page you will also learn more about important events for Taiwanese fashion and you will find other business resources.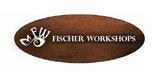 I created Fischer Workshops with the desire to fuse both Eastern and Western influences to make a unique product crafted by hand and built to last. We use only traditional and ancient techniques. No machines! Just our hands, and lots of inspiration!
Hits:3426, Registered 29-09-2015, Country: Taiwan
If you wish you can add a link to World-fashion.info - Taiwan fashion directory
From forum:

From other site: