Home > Countries > Bolivia fashion directory
On this page we present Bolivian designers, Bolivian fashion houses, fashion companies, Bolivian clothing brands, Bolivian fashion labels, Bolivian wholesalers, Bolivian retailers, boutiques, Bolivian fashion stores, Bolivian online shops. From this page you will also learn more about important events for Bolivian fashion and you will find other business resources.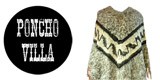 Online Store: all ponchos from the Andes and from Latin America for kids and adults. Sheep wool ponchos, alpaca wool ponchos and cotton ponchos. Typical handicraft products from South America, our fairtrade ponchos are ethical and ethnic products.
Hits:4782, Registered 08-06-2011, Country: Bolivia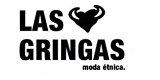 Alpaca fashion: online store Las Gringas. Ethical and fairtrade fashion designs, clothes and accessories for kids and adluts in alpaca, leather, aguayo, felt wool. Hand-crafted manufacture for babies, kids and adults.
Hits:4218, Registered 29-11-2010, Country: Bolivia
If you wish you can add a link to World-fashion.info - Bolivia fashion directory
From forum:

From other site: