Home > Countries > South Korea fashion directory
On this page we present South Korean designers, South Korean fashion houses, fashion companies, South Korean clothing brands, South Korean fashion labels, South Korean wholesalers, South Korean retailers, boutiques, South Korean fashion stores, South Korean online shops. From this page you will also learn more about important events for South Korean fashion and you will find other business resources.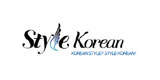 Shop Online for the biggest range of Korean Cosmetics, Skin Care for Face, Body, Baby & Makeup, Foods and Korean products at the lowest prices.
Hits:3331, Registered 13-07-2015, Country: South Korea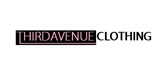 A new Korean clothing site has been launched that provides stylish, quality women's clothing to shoppers across the world, but with an interesting twist: Nothing on the Korean fashion online site is over $30.
Hits:3909, Registered 14-07-2013, Country: South Korea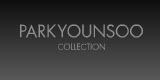 Designer from South Korea. Professor in the department of clothing and textiles at Ewha womans university.
Hits:3966, Registered 09-04-2012, Country: South Korea
If you wish you can add a link to World-fashion.info - South Korea fashion directory
From forum:

From other site: