Home > Countries > Czech Republic fashion directory
On this page we present Czech designers, Czech fashion houses, fashion companies, Czech clothing brands, Czech fashion labels, Czech wholesalers, Czech retailers, boutiques, Czech fashion stores, Czech online shops. From this page you will also learn more about important events for Czech fashion and you will find other business resources.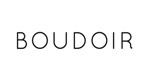 The new exciting European online fashion store. We are introducing designers from Czech Republic, Greece and the United Kingdom. Boudoir is exclusive shopping destination where east meets west and creates u unique selection of trendy clothing
Hits:5664, Registered 11-08-2014, Country: Czech Republic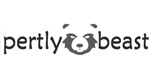 Online clothes shop! Unique and pertly Beast Hats, animal like Beast Sweatshirts and Sweaters. Beautiful and qualitative Faux fur coats. Hats and caps with ears in a style of cat, fox, panther, wolf and many other animals. Awesome stylish dresses and
Hits:5100, Registered 31-05-2014, Country: Czech Republic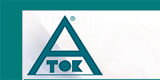 The foremost enterprise association in the Czech Republic`s textile, apparel and leather sector, the mouthpiece of Czech producers towards the country`s public and government institutions and organizations abroad.
Hits:5701, Registered 26-05-2010, Country: Czech Republic
If you wish you can add a link to World-fashion.info - Czech Republic fashion directory
From forum:

From other site: