Home > Countries > Bosnia Herzegovina fashion directory
On this page we present Bosnian designers, Bosnian fashion houses, fashion companies, Bosnian clothing brands, Bosnian fashion labels, Bosnian wholesalers, Bosnian retailers, boutiques, Bosnian fashion stores, Bosnian online shops. From this page you will also learn more about important events for Bosnian fashion and you will find other business resources.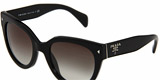 Eye glasses and Eye wear news and events
Hits:3260, Registered 30-08-2012, Country: Bosnia Herzegovina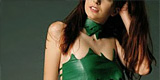 Fashion designers from Saraevo. She uses mainly leather in her collections.
Hits:4287, Registered 29-07-2012, Country: Bosnia Herzegovina
Magico'z is new fashion brand established in 2007 in Sarajevo and Zagreb. StreetGlam lines stylished by Magico'z. Fashion from the other side.
Hits:5213, Registered 15-01-2007, Country: Bosnia Herzegovina
If you wish you can add a link to World-fashion.info - Bosnia Herzegovina fashion directory
From forum:

From other site: