Choose your favourite stylish man for 2016
13 December 2016 | + Silvia Kabaivanova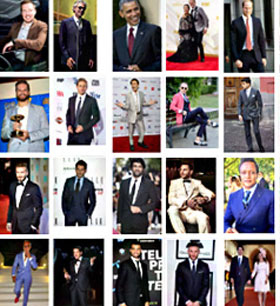 Most Stylish Men is a global voting to show the celebrities with modern and original style of dressing and overall amazing look. In 2016 Be Global Fashion Network presented photos and information about more than 650 celebrities and their fans selected each month the most stylish of them. In December you can vote for the winners from each month and select the most stylish celebrities for 2016.
In October 2016 we also started the Most Stylish Real Men voting - a selection of 11 stylish men, fashion professionals, who have timeless elegance and unique style. They are now competing with the celebrities in the December voting. Who will win - Most Stylish Real Men or Celebrities? Only YOU decide! You can see all nominations and vote at Most Stylish Real Men vs Celebrities.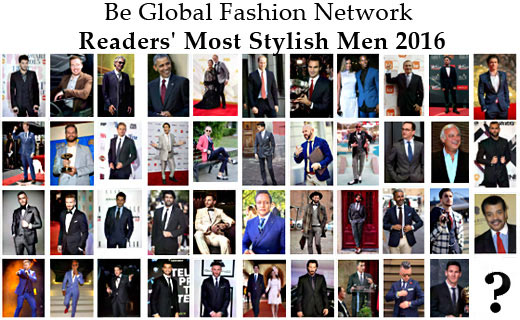 Hits: 1394
The spark of ethnic jewellery
---
How to Build Your Ultimate Work Wardrobe
---
Richmart Junior children's jackets collection presented in Paris
---
Camo Wedding dress- Is The Camo Marriage Dress What You Are Scanning For?
---
All about Escorial wool
---
Glamorous return of Mabro Men's Suits Brand at Pitti Uomo
---
MABRO celebrates 60 years anniversary at Pitti Immagine Uomo
---
How to understand that she likes you
---
Why It Is Actually Useful to Get Your Heart Broken
---
Recycled Shoreline waste in H&M's New Conscious Exclusive Collection
---