Leggings with Lifting and Tightening Effect: True or False?
12 January 2023 | + Silvia Kabaivanova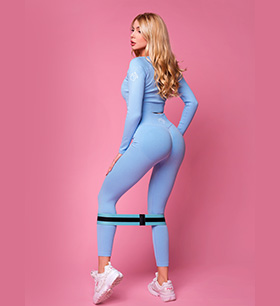 The fact that in recent years, girls have gone crazy for leggings that are sewn in such a way as to visually lift the buttocks. Apart from that, everyone knows that the basic purpose of any leggings is to tighten the figure and hide excess fat. Well, what's better than leggings that tighten and lift the butt? An example of this is the TikTok leggings, which visibly shape beautiful buttocks and which rapidly gained popularity. And while there's no denying what the eyes see, there's still some skepticism about whether certain types of leggings produce these effects. Where is the truth and where is the lie. Let's see:
Yes, there are butt lifters!
TRUÅ. Unlike regular leggings, those that are specially made to lift the buttocks are sewn in a specific way. This is the whole secret of these magical sexy leggings. There is a seam that sits just above the midline of the butt, and it creates the peach effect - with two distinct hemispheres. It is called the "scrunch effect". That's what TikTok leggings are like.
Leggings for a lifted and tight butt do not shape the legs
FALSE. Leggings certainly create a tighter and more beautifully shaped figure - that's their mission. And models that focus on a juicy butt also tighten the legs and shrink the stomach. This applies even more strongly to the recently fashionable high-waisted models. In the production of leggings, the focus is on materials that have sufficient stretch and density at the same time. The fabrics used to produce leggings with a tightening and butt lifting effect contain polyester, lycra or spandex to guarantee no wear and tear.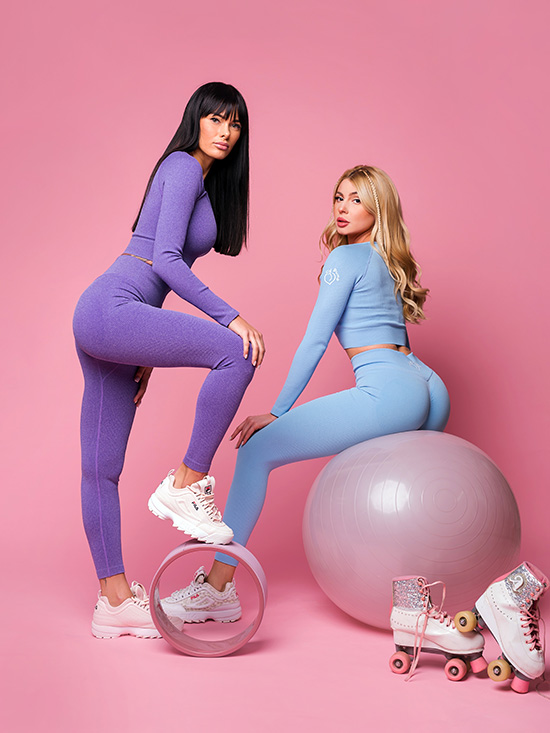 Peach effect leggings are not very comfortable
FALSE. The material from which such leggings are made is stretchy to withstand squatting. As for the special seam, its role is simply to create the peach effect, but it does not in any way create discomfort - on the contrary, it allows all kinds of movement during sports.
Leggings with a butt-lifting effect do not make you sweat
TRUÅ.The fabrics from which they are made are light and breathable, in addition, they are tight and elastic. Wearing such leggings is a real pleasure and with them you can literally do sports for hours, walk and even go to a meeting quite calmly, without worrying that you can swim in sweat.
Woman is seduction, attractiveness and sexiness. The mission of leggings with a tightening and butt-lifting effect is to be beautiful always and everywhere, and you will always be the object of men's eyes...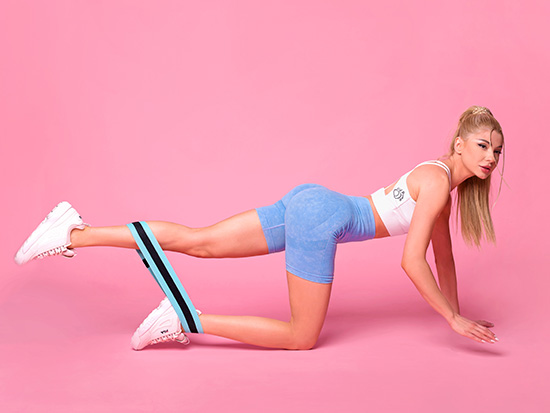 Photos: Peach Pump



Hits: 908
Non-Prescription Sunglasses, Daily Contact Lenses, and Monthly Contact Lenses: Points to Consider While Buying
---
How to Wear Headbands: A Comprehensive Guide to Selecting and Styling This Timeless Accessory
---
6 organizations will participate in the CLOTH project ClusterXChange in Ruse/Bucharest 19-21 April 2023
---
Site for quality women's underwear at low prices
---
Leggings with Lifting and Tightening Effect: True or False?
---
White Label World Expo 2023 - UK's leading online retail sourcing show
---
Which dress is best for a birthday girl?
---
5 Watches Worth Investing In Today
---
4 Types of Engagement Ring Settings
---
Choosing Lab-Grown Diamonds in Calgary
---