Home
> 2 companies from Activewear Fashion brands from Germany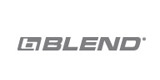 The Blend success story began in Vejle, Denmark in 1993 when the company dedicated itself to bringing affordable fashion to the market in new ways. Excitement around the brand grew quickly as the company gained the loyalty.
Hits:3655, Registered 25-07-2014, Country: Germany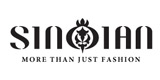 High-class and exclusive Armenian inspired streetwear ethno brand combining culture & tradition with fashion & style. SINOIAN is more than just a fashion brand. Based in Germany. Worldwide shipping.
Hits:3555, Registered 18-06-2014, Country: Germany