Home
> 3 companies from Eveningwear Fashion brands from Germany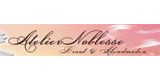 Atelier Noblesse sells custom tailored wedding and evening dresses made to measure.
Hits:4929, Registered 04-04-2014, Country: Germany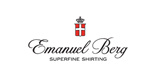 The company has become a symbol of exclusivity in the production of shirts and blouses made of the best Italian fabrics and is respected and admired by many celebrities. Emanuel Berg products are worn in Tokyo, Los Angeles, Paris and Warsaw.
Hits:3205, Registered 04-06-2014, Country: Germany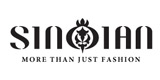 High-class and exclusive Armenian inspired streetwear ethno brand combining culture & tradition with fashion & style. SINOIAN is more than just a fashion brand. Based in Germany. Worldwide shipping.
Hits:3609, Registered 18-06-2014, Country: Germany