Home
> 2 companies from Eveningwear Fashion brands from Ireland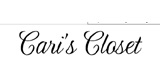 Based in Malahide Co. Dublin, Cork City and Galway City, Cari's Closet is a pandora's box for designer dresses and online store for dresses, debs dress, wedding, events, accessories, jewellery, belts and shoes.
Hits:1482, Registered 25-04-2017, Country: Ireland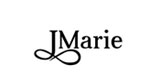 J Marie is a world renowned fashion designer, predominantly focusing on high end mens formal wear. We pride ourselves in our 100% customer satisfaction rates, we will do our very best to find you the most affordable suits or tailored tuxedos for you.
Hits:1896, Registered 21-10-2016, Country: Ireland