Home
> 2 companies from Eveningwear Manufacturers from Cambodia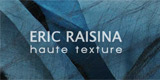 Eric Raisina is a master of art and texture. In his Workshop Boutique Villa of Siem Reap in Cambodia Eric Raisina produces his creations in silk with amazing, subtle and flaming colors.
Hits:2503, Registered 19-06-2014, Country: Cambodia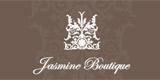 Jasmine creates 2 collections a year using beautiful hand woven Cambodian silk. Each Collection always includes a classic collection which are always our standard pieces that go back with everything.
Hits:2356, Registered 19-06-2014, Country: Cambodia