Home
> Hands and Nails > Sales Representatives
Hands and Nails Sales Representatives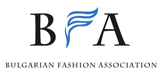 Bulgarian Fashion Association aims to support the fashion industry in Bulgaria and to integrate it in the European value chain through cluster partnerships with other European organizations in the field of fashion and sustainability, innovations, R&D
Hits:783, Registered 01-10-2019, Country: Bulgaria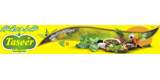 "Taseer Dawakhana's web site for best herbal cure,Medicine,disease's articles,lots of information to let your knowledge expand and gives you a better health and better tomorrow.Herbal tonic for vitality.
Hits:4266, Registered 11-01-2014, Country: Pakistan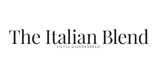 On my blog you'll read all about FASHION, lots of fashion sketches ed and posts full of inspiration for your projects!! You'll know what wear an Italian girl and the real Italian style!!
Hits:6523, Registered 08-08-2014, Country: Italy