Home
> 2 companies from Jeans Exporters from Bangladesh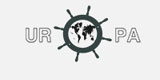 UROPA has experience in the apparel & clothing industry, packaging industry, garments accessories industry, printing industry, international sales, merchandising, and marketing initiatives.
Hits:3236, Registered 23-09-2015, Country: Bangladesh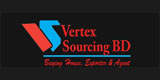 Vertex sourcing BD is one of the reputed Buying agent and garments exporting house of Bangladesh. If you want to source any tapes of clothing, then Vertex Sourcing BD is the right choice for you. Our experts are ready to support you in every extend.
Hits:2898, Registered 13-09-2015, Country: Bangladesh