Home
> 3 companies from Jeans Wholesalers from Canada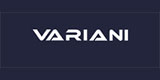 Located in Vancouver BC, the Bian Variani brand focuses on signature designed products that are cutting edge in both design and technology. * Leather Belts * Private Label/White Label * Custom Orders * Watches * Leather Jackets * Leather Shoes
Hits:499, Registered 04-11-2019, Country: Canada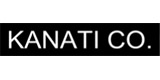 Premium streetwear designer brand. Cut and Sew, Selvedge Denim. Offers Made-on-Demand program for growing brands and designers. Large scale manufacturing and retailer.
Hits:4306, Registered 01-05-2014, Country: Canada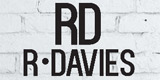 R. Davies Inc. is a Canadian company specializing in contemporary menswear. The name honours Richard Anthony's grandfather, who was a sophisticated dresser with a strong interest in fashion.
Hits:2429, Registered 08-09-2014, Country: Canada