Home
> 2 companies from Leather goods Retailers from Indonesia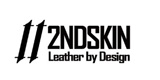 2NDSKIN is a fresh new approach to 'Leather by Design' offering Tailored and Prêt-à-Porter men's and women's Jackets, handbags, travel bags, shoes, wallets, belts and a variety of fashion accessories.
Hits:3782, Registered 25-05-2014, Country: Indonesia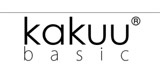 Kakuu Basic is the leader of online fashion industry in Asia. We sell fashion goods such as clothes, bags, shoes, accessories and jewellery. We carefully select the best fabric, hand picked the raw materials, distribute & produce them in South Korea.
Hits:2571, Registered 01-11-2013, Country: Indonesia