Home
> 3 companies from Leather goods Wholesalers from Canada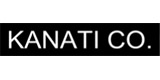 Premium streetwear designer brand. Cut and Sew, Selvedge Denim. Offers Made-on-Demand program for growing brands and designers. Large scale manufacturing and retailer.
Hits:3838, Registered 30-04-2014, Country: Canada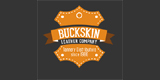 USA / Canadian Leather Upholstery Supplier. Servicing automotive, furniture, aircraft and marine industries. Tailoring to DIY and manufacturers, we have something for every application. Call toll free 1-888-723-0806
Hits:1869, Registered 06-03-2016, Country: Canada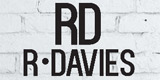 R. Davies Inc. is a Canadian company specializing in contemporary menswear. The name honours Richard Anthony's grandfather, who was a sophisticated dresser with a strong interest in fashion.
Hits:2090, Registered 07-09-2014, Country: Canada