Home
> 3 companies from Lingerie Fashion brands from Netherlands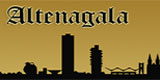 Dress, bridal gowns, fashion accessories, online sales, children outfits, formal wear, suits, casual dresses. High street quality clothes, fashionable garments, style and trends, custom made apparels, online shopping, secured with fast shipment.
Hits:3051, Registered 29-03-2015, Country: Netherlands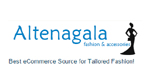 Fashion, bridal garments, best source for tailored clothing, multilingual website, dresses, designers gowns, accessories. Secure payment with fast shipping. High quality standard apparels for less
Hits:2218, Registered 21-01-2016, Country: Netherlands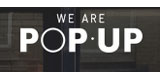 We Are Pop Up, The Airbnb of retail. Our mission is to be the easiest and best way in the world to rent retail space. With ShopShare, We Are Pop Up brings the sharing economy to retail and allows brands to pop-up within existing boutiques anywhere.
Hits:2566, Registered 23-01-2017, Country: Netherlands