Home
> 3 companies from Lingerie Manufacturers from India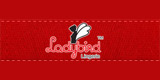 Get Bra and panties from our latest collection of Britta Set, Mint Set, Silky Set and Zoom Set exclusively on our site. The inner wear product manufactured under ladybird lingerie caters to every segment of market in India.
Hits:2266, Registered 24-07-2014, Country: India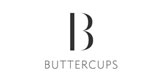 Buy premium and perfect fitting bras at Buttercups.in. We are providing well fitting bras, shape wear, bottom, shape less bras and more at best price. Visit Buttercups.in for more details.
Hits:2675, Registered 27-03-2015, Country: India

We are manufacturing and exporting men's wear, women's wear, kids wear in both knitted and woven garments across various countries for past 20 years from India. We accept less quantity to unlimited quantity, produce products with good quality.
Hits:2009, Registered 12-11-2015, Country: India