Home
> 3 companies from Lingerie Retailers from Malaysia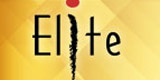 Elite Expo is a leading professional exhibition organizer, offering solutions and services in conceptualizing, organizing, managing and executing world class exhibition as platform for trade businesses.
Hits:2589, Registered 17-02-2014, Country: Malaysia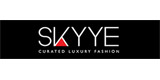 SKYYE.COM offers an extensive range of luxury fashion from designer clothing for men, women, bags, handbags, shoes and glamorous accessories directly from Europe.
Hits:2531, Registered 04-02-2014, Country: Malaysia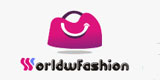 We are Malaysia Fashion Online Wholesale Supplier Specialized in ladies fashion especially on handbag wholesale, or wholesale clothing like dress, wholesale intimate apparels, wholesale corset or body shaper, and etc.
Hits:4225, Registered 03-05-2015, Country: Malaysia