Home
> 2 companies from Lingerie Service providers from Netherlands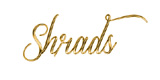 HRADS was founded by Shraddha Singh as a Fashion, Lifestyle, and Beauty blog, dedicated to providing regular inspiration and curated content. Based in Amsterdam, SHRADS has more than 500,000 followers spread across various social media platforms.
Hits:1268, Registered 14-06-2017, Country: Netherlands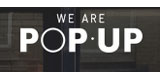 We Are Pop Up, The Airbnb of retail. Our mission is to be the easiest and best way in the world to rent retail space. With ShopShare, We Are Pop Up brings the sharing economy to retail and allows brands to pop-up within existing boutiques anywhere.
Hits:2506, Registered 23-01-2017, Country: Netherlands