Home
> 2 companies from Lingerie Service providers from Pakistan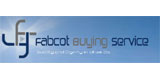 We are extremely pleased to introduce ourselves as one of the most consistently reliable souring company in the Sub-Continent. Fabcot Buying Services is a Pakistan-based, apparel and textile sourcing company founded in 1993.
Hits:1920, Registered 27-11-2015, Country: Pakistan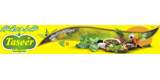 "Taseer Dawakhana's web site for best herbal cure,Medicine,disease's articles,lots of information to let your knowledge expand and gives you a better health and better tomorrow.Herbal tonic for vitality.
Hits:4071, Registered 11-01-2014, Country: Pakistan