Home
> 2 companies from Shirts Exporters from Hong Kong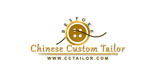 Wearing Formal and Casuals are Both Important But It Depends On The Occasion & The Place. Make Your Custom Made Suit at Your Home With Chinese Custom Tailor.
Hits:2136, Registered 26-02-2015, Country: Hong Kong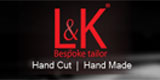 Bespoke Tailors, Bespoke Suit Designers, Bespoke Shirt Makers in Hong Kong... these are just the few names is known as all over the world. With fine bespoke, hand cut and handmade garments that is always a first choice of our customers.
Hits:2166, Registered 03-02-2015, Country: Hong Kong