Home
> 2 companies from Shirts Importers from India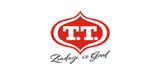 T T Garments is the online store with high quality garments including casuals, innerwear, sports &winterwear for Indian men, women and kids. Buy t shirts, boxers, drawers, briefs, bra, panty online.
Hits:3780, Registered 15-05-2014, Country: India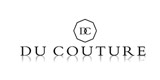 Du Couture a leading seller of classic and modern women's apparels in India. We deal in dresses, pants, shorts, tops, denims, jeans, skirts etc.
Hits:2268, Registered 23-12-2013, Country: India