Home
> 2 companies from Shirts Retailers from Hong Kong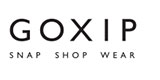 Goxip is your ultimate destination for searching, discovering and purchasing any fashion and beauty products you ever desire.
Hits:457, Registered 09-12-2018, Country: Hong Kong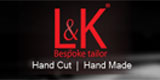 Bespoke Tailors, Bespoke Suit Designers, Bespoke Shirt Makers in Hong Kong... these are just the few names is known as all over the world. With fine bespoke, hand cut and handmade garments that is always a first choice of our customers.
Hits:2163, Registered 03-02-2015, Country: Hong Kong