Home
> 2 companies from Shirts Retailers from Poland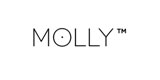 Molly Dress offers elegant and street style women fashion, thousands of dresses, blouses, blazers, jackets, coats and pants. Top trendy cuts for each season. Molly ships nationwide.
Hits:5897, Registered 23-04-2015, Country: Poland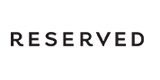 LPP is one of the fastest growing fashion retailers in the world. Today, the company manages 5 brands: Reserved, Cropp, House, MOHITO and Sinsay.
Hits:3734, Registered 10-08-2014, Country: Poland