Home
> 2 companies from Shirts Service providers from Netherlands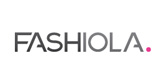 Fashiola: the Fashion Finder! Find and buy online fashion using the online fashion search engine of the UK.
Hits:3715, Registered 14-05-2014, Country: Netherlands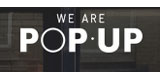 We Are Pop Up, The Airbnb of retail. Our mission is to be the easiest and best way in the world to rent retail space. With ShopShare, We Are Pop Up brings the sharing economy to retail and allows brands to pop-up within existing boutiques anywhere.
Hits:2809, Registered 23-01-2017, Country: Netherlands