Home
> 2 companies from Special occasion clothing Fashion brands from China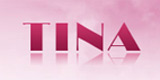 We are one of the premier fashion brands in Asia having business relations with legitimate ladies clothing manufacturers & suppliers. Our products include Pleated Ruffles, Printed Baroque Mini Dress, Elegant Chiffon coats & much more.
Hits:4201, Registered 03-12-2014, Country: China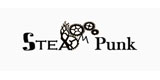 steam punk fashion clothing and accessories offered by great steam punk products seller that you can enjoy the Victorian era of fashion , with unique clothes , jewelry , gifts and fashion .
Hits:2097, Registered 19-05-2015, Country: China