Home
> 2 companies from Special occasion clothing Designers from France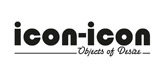 Icon-Icon.com is a news and information site about iconic objects and objects of desire in the fashion and luxury universe.
Hits:3653, Registered 04-06-2014, Country: France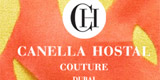 Canella Hostal's Label for woman seeking unique, creative and colorful looks was launched in March 2012. Searching for the perfect textiles to make you feel comfortable day and night, Canella roams through France, Japan, Korea, Italy.
Hits:2466, Registered 10-05-2014, Country: France