Home
> 2 companies from Special occasion clothing Designers from Germany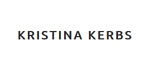 Berlin based fashion designer Kristina Kerbs creates individual clothes that set apart from main stream. If you're rather looking for clothing that sets trends instead of following it, you have found the right designer.
Hits:2150, Registered 19-04-2016, Country: Germany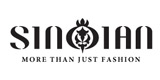 High-class and exclusive Armenian inspired streetwear ethno brand combining culture & tradition with fashion & style. SINOIAN is more than just a fashion brand. Based in Germany. Worldwide shipping.
Hits:3553, Registered 18-06-2014, Country: Germany