Home
> 2 companies from Special occasion clothing Designers from United Arab Emirates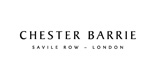 Based on London's Savile Row, home of many great tailoring names, Chester Barrie was founded in London in 1935 by Simon Ackerman, an Englishman who had emigrated to the States.
Hits:2913, Registered 29-05-2014, Country: UAE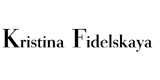 Kristina Fidelskaya is a contemporary luxury fashion brand. The Kristina Fidelskaya Collection consists of evening wear, dresses, coats, suits, jackets, and related pret-a-porter separates. Simplicity meets femininity.
Hits:1977, Registered 02-02-2016, Country: UAE