Home
> 3 companies from Special occasion clothing Wholesalers from Australia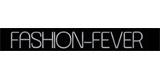 Australia based Online Fashion Retailer. Discover the latest in women's fashion online. Buy clothes online and fashion accessories.
Hits:4272, Registered 19-04-2014, Country: Australia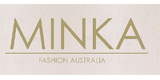 Minka Fashion Australia is an online womens boutique specialising in wholesale fashion. We provide a wide variety of styles to suit women between the ages of 16-30 years. From boho to elegant gowns, you are sure to find the perfect style for your bus
Hits:1348, Registered 05-11-2017, Country: Australia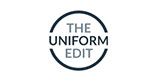 The Uniform Edit delivers a concept that allows you to custom design your uniform with our in house team. More importantly, we build a uniform that enhances your corporate image and works hand in hand with your brand.
Hits:508, Registered 30-04-2019, Country: Australia