Home
> 2 companies from Special occasion clothing Wholesalers from Italy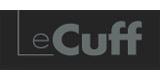 Online store of CUFFLINKS and TIE CLIPS from Milan, Italy. LeCuff manufactures and sells a wide selection of cufflinks and tie-pins: gold, steel, enamelled, with brillant and custom (engraving and printing resin color). Browse the catalog!
Hits:2627, Registered 23-10-2013, Country: Italy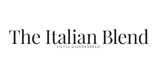 On my blog you'll read all about FASHION, lots of fashion sketches ed and posts full of inspiration for your projects!! You'll know what wear an Italian girl and the real Italian style!!
Hits:6592, Registered 08-08-2014, Country: Italy