Home
> 2 companies from Sportswear Wholesalers from Australia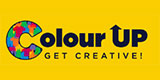 Design your own custom sportswear and sports uniforms online. Colour Up offers wide range of custom sportswear for both men and women at affordable price. Choose desired colour, add logo, names, numbers, etc. No setup or design charges.
Hits:506, Registered 16-12-2018, Country: Australia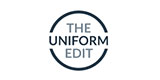 The Uniform Edit delivers a concept that allows you to custom design your uniform with our in house team. More importantly, we build a uniform that enhances your corporate image and works hand in hand with your brand.
Hits:182, Registered 29-04-2019, Country: Australia