Home
> 2 companies from Streetwear Fashion brands from Indonesia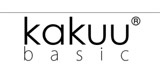 Kakuu Basic is the leader of online fashion industry in Asia. We sell fashion goods such as clothes, bags, shoes, accessories and jewellery. We carefully select the best fabric, hand picked the raw materials, distribute & produce them in South Korea.
Hits:2820, Registered 02-11-2013, Country: Indonesia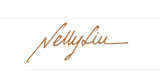 A contemporary womenswear label exploring creative design and artisanal details. Our designs are individually developed with techniques inspired by couture and wabi-sabi, revisited with a modern quirky twist.
Hits:2738, Registered 06-02-2015, Country: Indonesia