Home
> 3 companies from Streetwear Retailers from Canada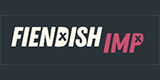 Fiendish Imp is an independent, alternative fashion brand specializing in modern corsets.
Hits:281, Registered 22-04-2019, Country: Canada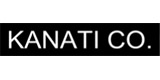 Premium streetwear designer brand. Cut and Sew, Selvedge Denim. Offers Made-on-Demand program for growing brands and designers. Large scale manufacturing and retailer.
Hits:3892, Registered 01-05-2014, Country: Canada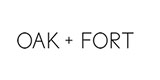 OAK + FORT provides accessible luxury for women and men who seek every day essentials reimagined with a modern minimalist approach. Shop the latest collections in clothing, accessories, and homeware online.
Hits:523, Registered 18-07-2019, Country: Canada