Home
> 3 companies from T shirts Manufacturers from Greece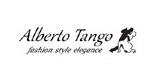 Main activity is designing, manufacturing and export of ladies garments such as T-shirts, cardigans, tops etc. ALBERTO TANGO is a young company. But experience on designing and producing for the European market comes from the very distant past.(1978)
Hits:3210, Registered 10-03-2016, Country: Greece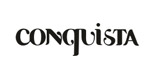 Our company has played a role on the international fashion stage for over 8 years now gaining recognition and approval from women from all over the world. Our restless determination to innovate and our innate desire to provide beautiful garments.
Hits:1979, Registered 11-06-2016, Country: Greece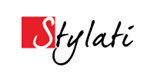 STYLATI is a Greek apparel brand, inspired by rich professional background. We are the dynamic, friendly spot for fashion and style that is as expressive and unique as you are!
Hits:1195, Registered 04-08-2017, Country: Greece