Home
> 2 companies from Watches Wholesalers from India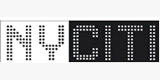 Nyciti is one of the best women's accessories store in India. Buy women accessories online at very best prices.
Hits:2509, Registered 25-08-2014, Country: India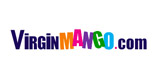 Virginmango is one of the leading e-commerce website in India offering online shopping for Men, Women and Kids at best prices For Watches and Sunglasses, Mobile phones & Tablets, Camera and Accessories, Laptops and more.
Hits:1922, Registered 13-12-2013, Country: India