Home > Australia > Goosebumps Clothing
Goosebumps Clothing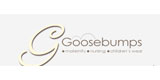 Beautifully designed and exquisitely tailored clothing for children and expectant mothers. For high quality and Australian designed attire visit the Goosebumps Clothing Website today.
Hits:
3022,
Registered
30-10-2015,
Country:
Australia
Visit
Goosebumps Clothing
website
Products and keywords:
Australian designed online clothing store specializing in Flower Girl Dresses and Maternity Wear.