Home > United Kingdom > Proudlock & Harry Ltd
Proudlock & Harry Ltd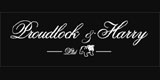 The Proudlock and Harry boutique, was established in 2013 in Norwich. The concept of the Fashion Boutique Norwich is that it provides the consumer with a shopping experience where they become immersed in a world of beautiful products and brands.
Hits:
1845,
Registered
25-10-2016,
Country:
United Kingdom
Visit
Proudlock & Harry Ltd
website
Products and keywords:
Fashion Boutique Norwich, Cocorose Shoes Online, Evening Dresses Online, Cut Out Dresses, Buy Wedding Lingerie, Luxury Boudoir Lingerie.
Company type:
Fashion brand, Fashion designer, Service provider, Wholesaler
Market:
Women's
Product directories:
Accessories, Clothing, Dresses, Jewelry, Lingerie, Plus size clothing, Swimwear
Services:
Fashion Associations
Supplier of:
Webbing
Connect with Proudlock & Harry Ltd: