Home > United Kingdom > Love Leggings
Love Leggings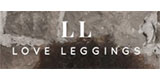 Love Leggings is the one-stop-shop for all leggings. Whether it's our extra comfy everyday collection, or our maternity and sports ranges for added support, or even kids. Our huge range of sizes & colours means we have the perfect leggings for you.
Hits:
514,
Registered
17-01-2019,
Country:
United Kingdom
Visit
Love Leggings
website
Products and keywords:
leggings, plus size leggings, maternity leggings, childrens leggings, sports leggings, tights.
Company type:
Fashion brand
Market:
Chilldren's, Women's
Product directories:
Activewear, Streetwear
Connect with Love Leggings: