Spring/Summer 2014 collection of Asger Juel Larsen
08 August 2013 | World Fashion Info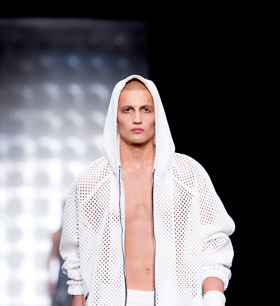 On the 7th of August was held the new Spring/Summer 2014 collection of Asger Juel Larsen during the Copenhagen Fashion Week. Spring/Summer 2014 collections are presented at the event that runs until 11 August.
Asger Juel Larsen is a designer that marks and merits the adventurous and rule breaking reinvention of modern menswear. Hailing from Denmark but truely establishing his art in the UK, Asger graduated 'top of the class' at the London College of Fashion in 2009 with a BA Menswear Degree, Asger has since then conquered the masters at the same institution. His aesthetics have been consistently evolving during the academic time frame, illustrating ambition and flare in the imagination. And with placements alongside John Richmond and Burberry Prorsum included in the tapestry of his background, the platform and landscape for Asger's future collections is bright. His designs are an intoxicating medley of the past and future, taking inspiration from historical events and fusing it into a futuristic sci-fi sphere. The clash of textures play with ideas of masculine strength and vulnerability. Asger's aesthetics are both industrial and romantic, taking the gothic and androgynous to new levels of sophistication and depth.
Ever watched 'Party Monster' and dreamt of a world where we could all be stars in the dope show, where rollerblading your way into an interview met immediate promotion, East End London boasted trend setting zombies, and telling people to "fuck off" was Class A chivalry? If so you might want to book yourself into the Madhouse, a tripped out Travelodge where metalheads, rebels, night terrors and "whateva's" have the ultimate slumber party.
Asger Juel Larsen is known for his beautifully sinister collections, with a military exploration that erases the no-mans-land between dystopias all the way through to the dirtiest of raves. But this diffusion line puts two fingers up to the seasons and style conventions, encouraging laidback anarchy where you can wear something however the hell you like!
Rock and roll meets rainbows, girls meets boys, boys meet girls, drugs meets orange juice, and old school horror has a cute revival. You can be a countryside outlaw, a well dressed lapdancer, a thunder and lightning magnet, or a heavy metal addict. Whatever your flavour, chances are there will be a home for you in the bad ass Madhouse.
Expect sweats, tshirts, track suits, leggings, bag packs and jewellery. You will die wanting more and die wanting less, you'll force yourself to be a free spirit, and chances are you'll just end up surprising yourself! For fashion that feels illegal but gives you the biggest high, it's time to let your wardrobe become a state of rebellion.
The diffusion line is non-season based and unisex.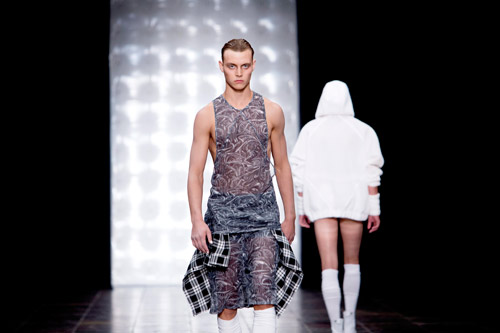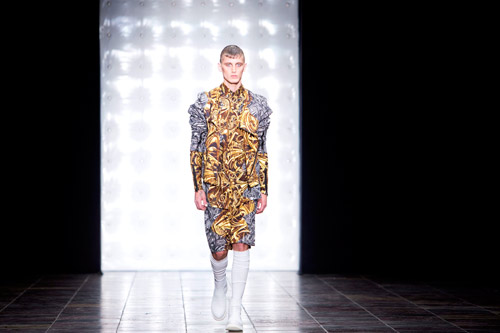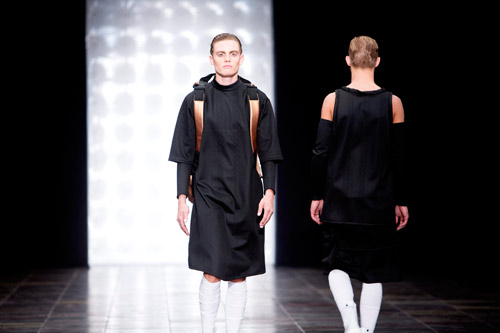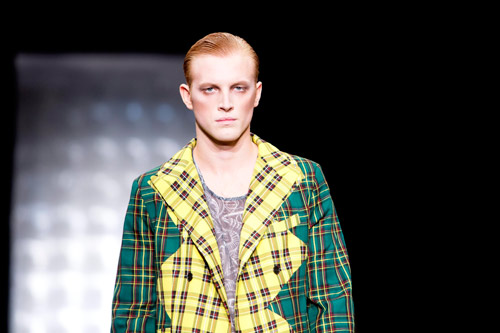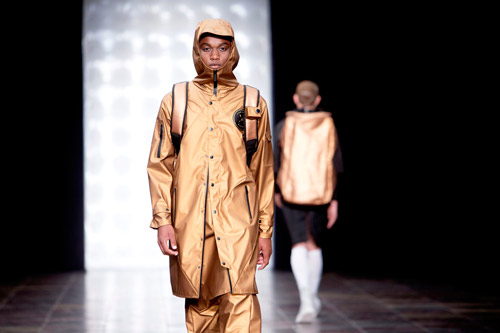 Photos: BGNES



Hits: 1660
5 Must-Have Summer Accessories Women Should Have
---
How to Incorporate Your Leggings for Your Business Casual Look
---
What is the Best Color to Wear On a First Date?
---
Why Is Online Betting So Popular?
---
A Guide to Treating Yourself This Winter
---
Freelance Fashion Design: Simple Solutions to Complex Problems by Apparelmark
---
Ways That Clothes Can Help Us Feel Better
---
The spark of ethnic jewellery
---
How to Build Your Ultimate Work Wardrobe
---
Richmart Junior children's jackets collection presented in Paris
---