Italian brand A. Testoni will present its latest collection of shoes
04 June 2014 | + Boyana Dimova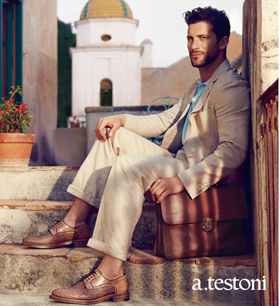 In one of the most creative and elegant decades of the XX century, which goes from the 'Avant-garde' back to times of order, Cubism and Art deco, Surrealism and Metaphysics, Dadaism and Realism intertwine. These are the years of Bauhaus and Le Corbusier, Marlene Dietrich and Greta Garbo, Fred Astaire and Ginger Rogers.
The a.testoni collections share the distinguishing feature of the use of fine leathers and this season the collection is identified not only by the alligator skin but also by ultra soft deerskin and African antelope skin, nappa leather and hand-dyed woven kangaroo skin, in the essential colours for the season, including carnation, sunflower, brandy, leather and ultramarine blue.
Amedeo Testoni boots, with Norwegian construction, have been created in African antelope skin in the shade of leather, a soft skin that is both tough and textured, left rough and natural to bring the "city cowboy" characteristics to the fore. They are adorned with hand-threaded leather and the soles are complemented with a 7 mm midsole in natural water-repellent cork. Also in the Amedeo Testoni range are the Derby shoes with double buckle and Tyrolean construction in carnation red African antelope and lightly waxed leather, with cork midsoles, and the lace-up Derby shoe in the shade of leather with Norwegian construction. The Boston bag created in African antelope in the shade of leather, to match the boots or Derby shoes, is equipped with a large pocket on the front.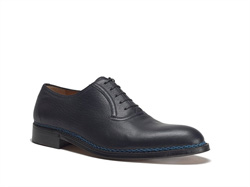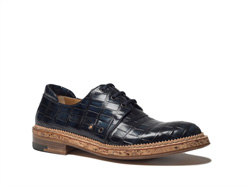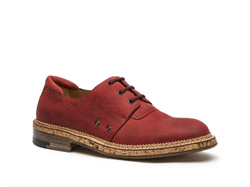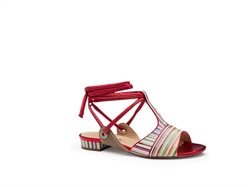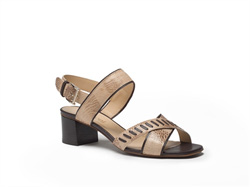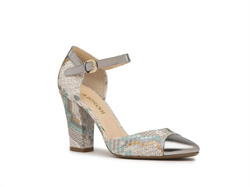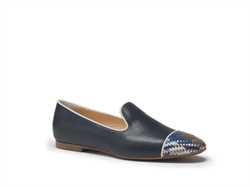 Read more about the event here:
PITTI IMMAGINE UOMO 86 - Contemporary Global Lifestyle






Hits: 1539
5 surfing brands you need to know about
---
The Top 5 Footwear Trends to See You Through 2020
---
Reasons to wear gold bracelets
---
White Label World Expo London - Why should Manufacturers attend it?
---
Adam Lambert is the winner of Most Stylish Men September 2019
---
5 Must-Have Summer Accessories Women Should Have
---
How to Incorporate Your Leggings for Your Business Casual Look
---
What is the Best Color to Wear On a First Date?
---
Why Is Online Betting So Popular?
---
A Guide to Treating Yourself This Winter
---