twenty at Designers & Agents in Los Angeles
10 June 2014 | + Boyana Dimova
twenty is redefining and innovating. Through the use of exclusive luxury knits with a deliciously soft texture, a timeless versatility, and an edgy sophistication in beautiful silhouettes twenty creates basics that are anything but basic. The perfect combination of texture and design give each piece its own unique sensual character. From delicate tank tops to chic dresses, twenty transcends trends. Fashion forward and refined, the neutral palette of knits is designed with every sensuous detail in mind from cut and fit to fabrication for lightweight comfort and style. Meant for the modern girl with global adventures, the garments travel and transition from steamy summer days to cozy winter nights with incredible ease. Since twenty's launch in 2009, each collection is crafted with a fine hand and inspired by the very women who enjoy and understand the distinctive feel of a twenty piece.
twenty has become a noun and verb in the everyday language spanning both the coasts of Newport Beach, CA headquarters, and New York, NY office – it is a lifestyle and philosophy by which we live by.
Live in twenty.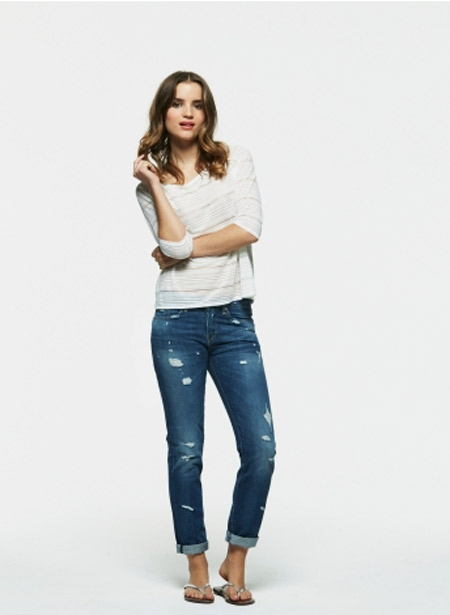 Read more about the event here:
Designers & Agents in Los Angeles






Hits: 1456
6 organizations will participate in the CLOTH project ClusterXChange in Ruse/Bucharest 19-21 April 2023
---
Site for quality women's underwear at low prices
---
Leggings with Lifting and Tightening Effect: True or False?
---
White Label World Expo 2023 - UK's leading online retail sourcing show
---
Which dress is best for a birthday girl?
---
5 Watches Worth Investing In Today
---
4 Types of Engagement Ring Settings
---
Choosing Lab-Grown Diamonds in Calgary
---
Why we can't get enough of unisex jewellery
---
Choosing the Right Hair Cut and Finding a Cut and Color Salon Near You
---