The new formula for success in menswear business
20 June 2014 | + Boyana Dimova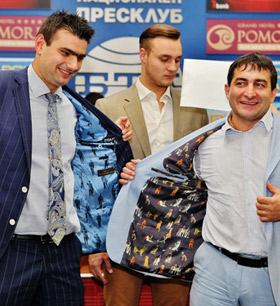 Review-presentation of menswear fashion business
Representatives from Richmart told the media that the new formula for success in the fashion industry is the short lead time for production and delivery (within 2 weeks). Bulgaria can provide that, because the country has the most modern factories in Europe in recent years. Martin Yordanov, owner of Richmart factory, noted that men's fashion is growing faster. The future of men's suits is producing made-to-measure suits - custom fit and having embroidered on the inside label the name of the suit owner, the name of the designer and the fabric, as a symbol of quality.
The support of young designers is a good solution for the fashion business. An example of this kind of support is the Men's Fashion Cluster, where the aim is to enhance the relationship between clients, designers and factories. In this way 18,000 jobs in Europe and 50 000 jobs in Bulgaria can be opened in the fashion sector.
The leading trends in the men's suits are: bright colors, crease fabrics, functional sleeves and attractive colors of linings that make the garment original. Especially for summer, the designer of "Richmart" - L. Doychinov recommends fabrics with special capsules that cool the body.
The book "The goal" written by Dr. Eli Goldratt (Eliyahu Goldratt) described a popular business philosophy, which
Richmart uses. The factory is the only company in Bulgaria, which uses the services of the consulting firm "Goldratt."
Richmart produced 30 made-to-measure suits for the managers of global companies. This challenge has become a great success for the Bulgarian company. Measures were taken on June 7, the suits were sewn in the factory in Rousse for one day and delivered in Washington on June 11. The extremely short time required a complete reorganization of production, which can only be accomplished by leading companies in the production of men's suits like Richmart.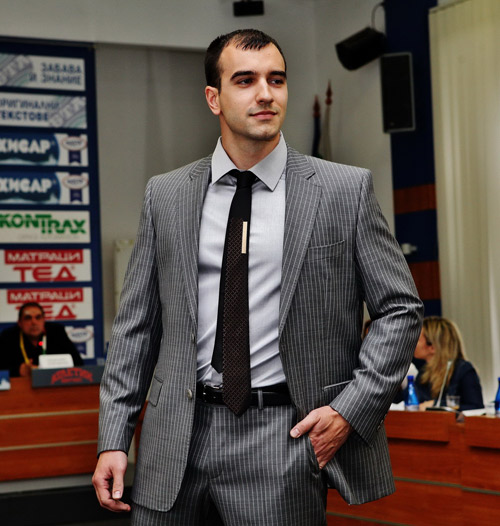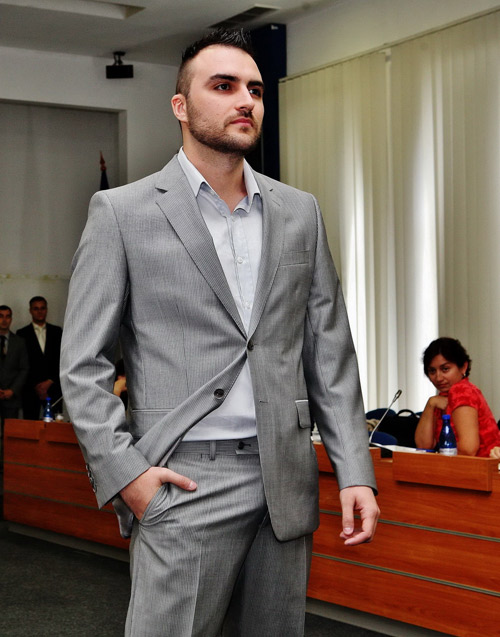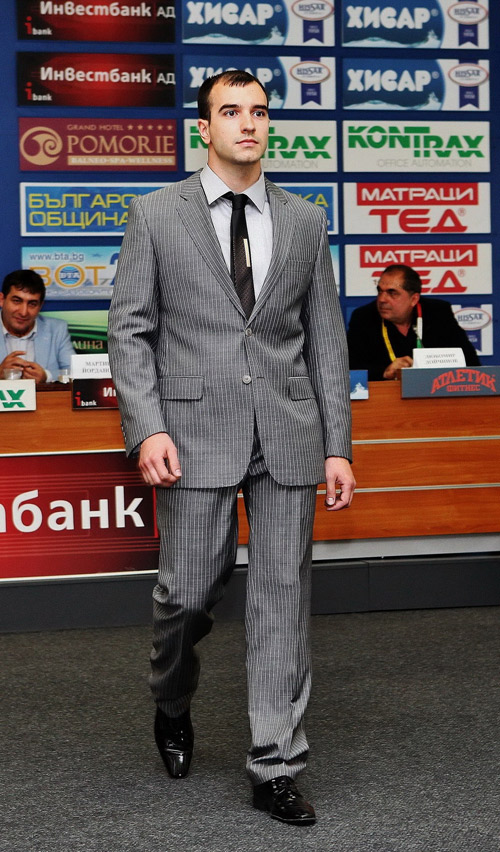 All funds paid for the sewing of the suits in the amount of $ 8,000, "Richmart" donated to the "Goldratt" Foundation and they will be used for creating videos, which adapt the business knowledge for children.

Read more: bgfashion.net



Hits: 1537
5 Must-Have Summer Accessories Women Should Have
---
How to Incorporate Your Leggings for Your Business Casual Look
---
What is the Best Color to Wear On a First Date?
---
Why Is Online Betting So Popular?
---
A Guide to Treating Yourself This Winter
---
Freelance Fashion Design: Simple Solutions to Complex Problems by Apparelmark
---
Ways That Clothes Can Help Us Feel Better
---
The spark of ethnic jewellery
---
How to Build Your Ultimate Work Wardrobe
---
Richmart Junior children's jackets collection presented in Paris
---