Womenswear: Missoni Spring 2016 collection
04 August 2015 | + Boyana Dimova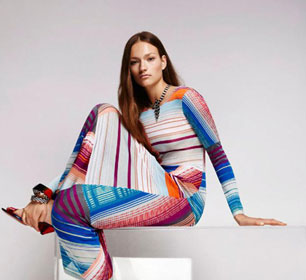 An evocative language, implicit only to Missoni, takes form in signature, paradigmatic patters - -dyes, zigzags, striped and wide-banded motifs - that have been elaborated in varying chromatic blocks and then slanted, rotated or misaligned to create intriguing multicolored and interlaced compositions. Knitted jacquards of inlayed tromp-l'oeil recall the geometric forms of Sonia Delaunay and contrast the fluid, abstract floral prints that ornament the the slender and linear silhouettes of Missoni's Spring 2015 collection.
An iconic elegance pervades the alternation of the refined, compactness of jacquards with the airy lightness of knitted lace, nuanced by graded hues, and the dynamism of silk martelée printed in kaleidoscopic brushstrokes that appear halted and irregular.
A series of long and knee-length dresses are completely sleeveless or long-sleeved and shown in either a crew or v-neck. Flared skirts that whimsically brush the ground are coupled with matching tops. Wide-legged trousers are paired with crewneck jackets. Skin-tight tops with plunging, strappy necklines are worn under oversized men's jackets. Trousers as tight as leggings are mixed with tube-tops.
Combinations and complete looks are infused by contrasting the radical luminosity of black and white with the sensual shades pink and pearl grey and the buoyant shades of turquoise and green; rust and orange; and red and indigo. Lurex reflections penetrate the collection and conjure up various moments in Missoni's fashionable history that have been reinterpreted in a contemporary manner and celebrated as protagonists of free association and fresh juxtapositions; representing the personal vision and the experiences of art and travel of Misson's day-tripper.
Turbans, jeweled belts fashioned with multicolored geometric plates in metal and resin, and fully-embroidered clutches, with chain shoulder straps, summon up and intertwine textured motifs of a striped zigzags; accessories that imaginatively transmit a discernible influence of Asia, the Bauhaus.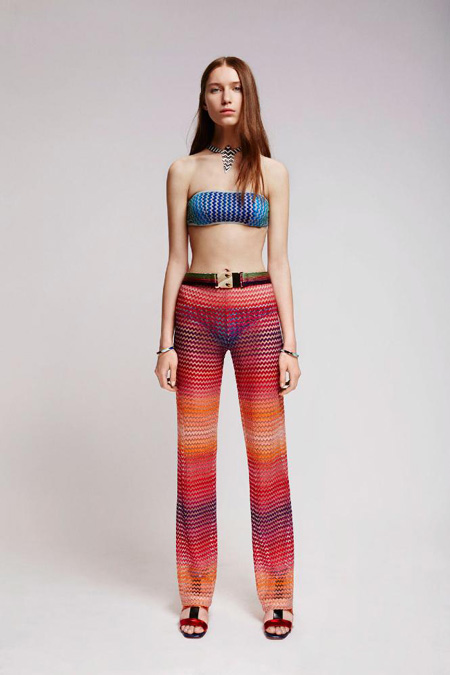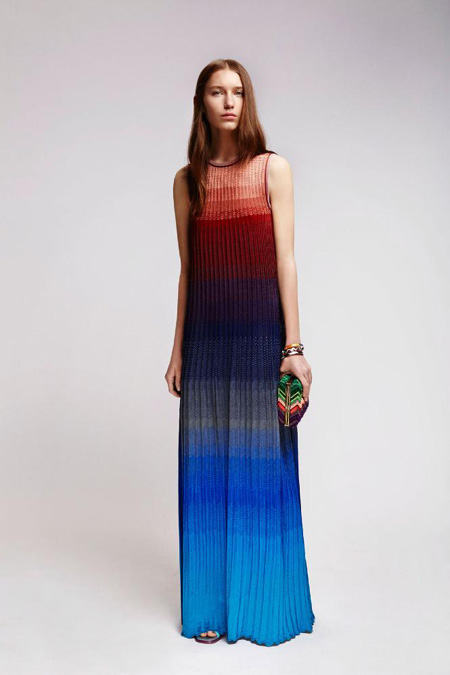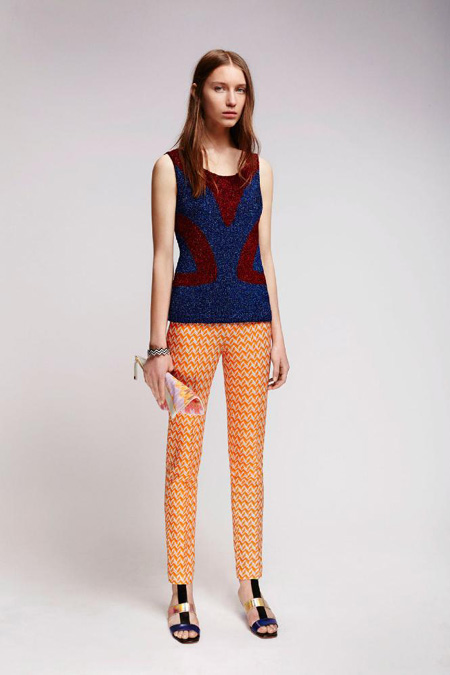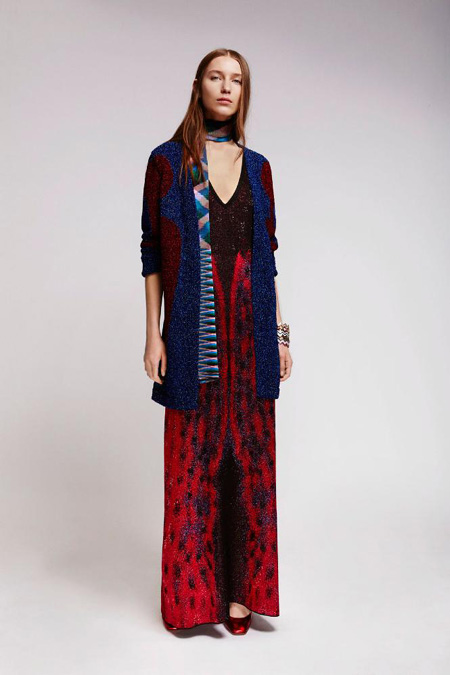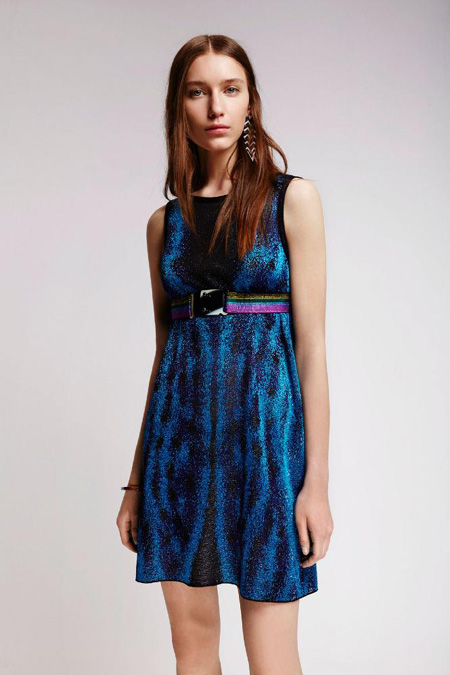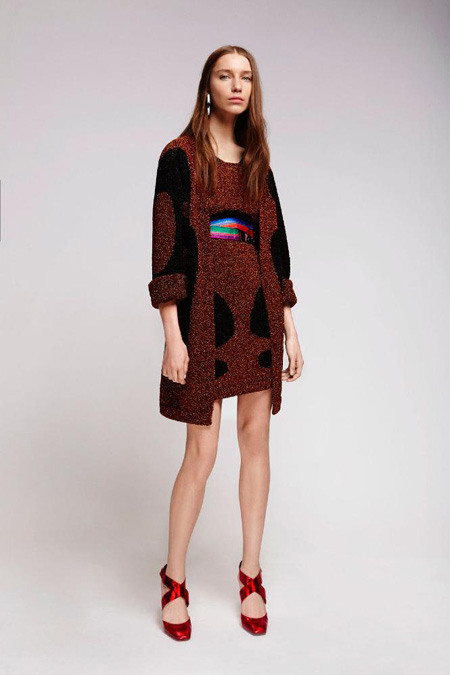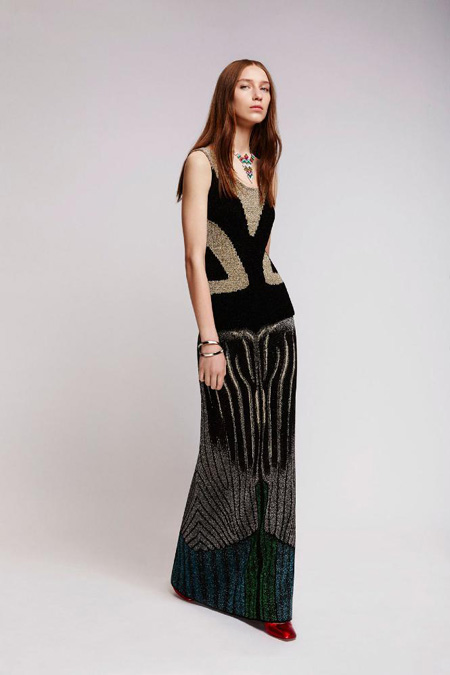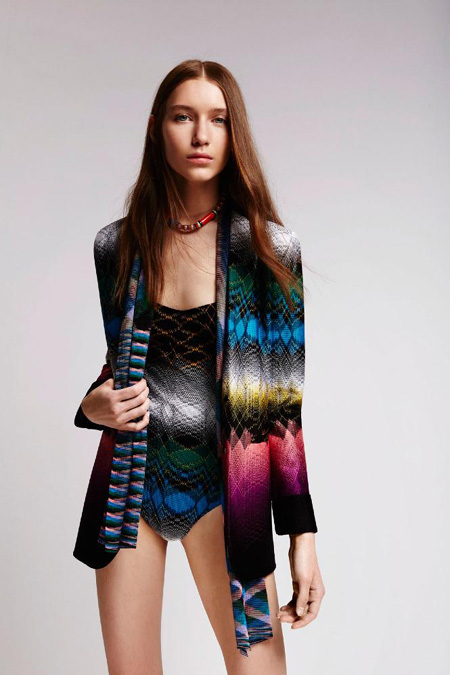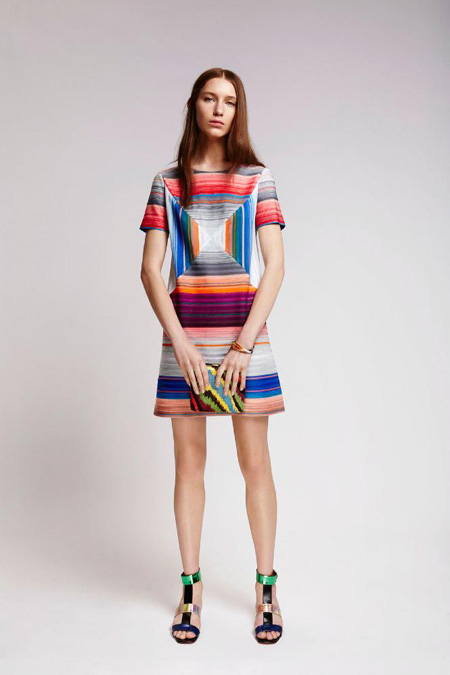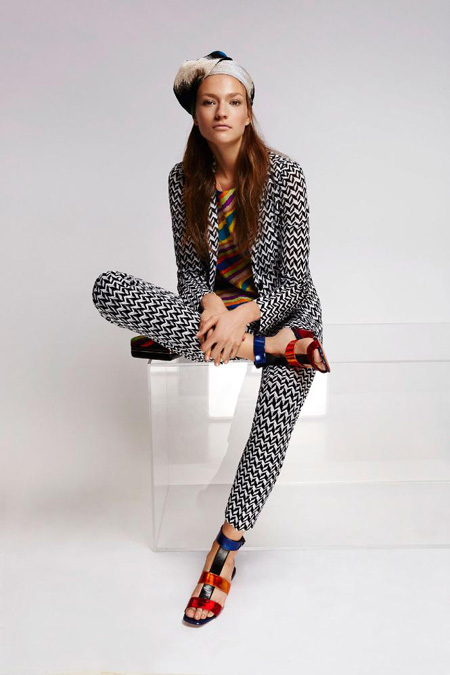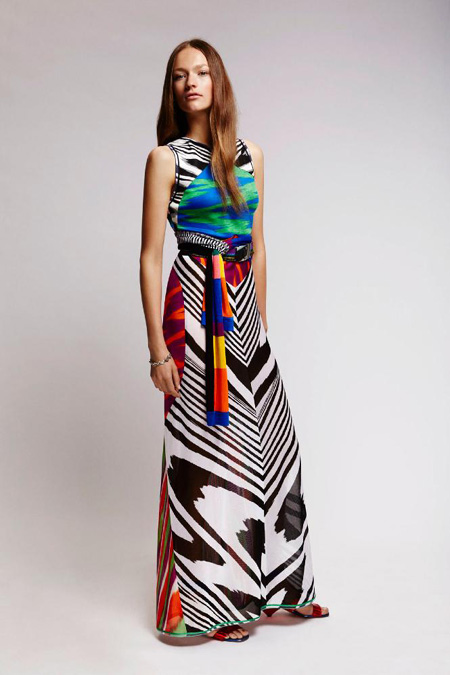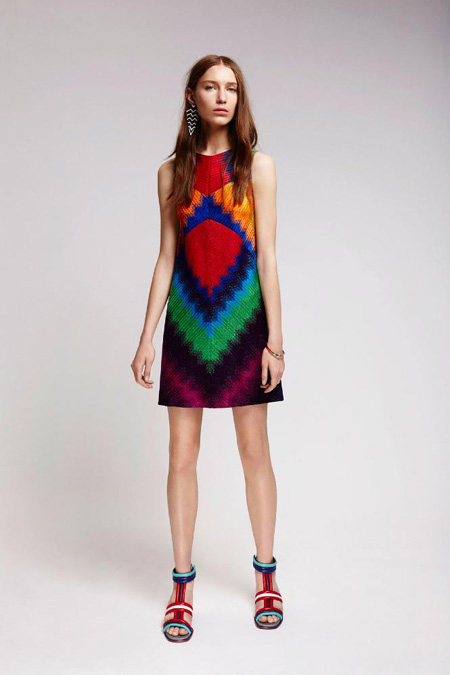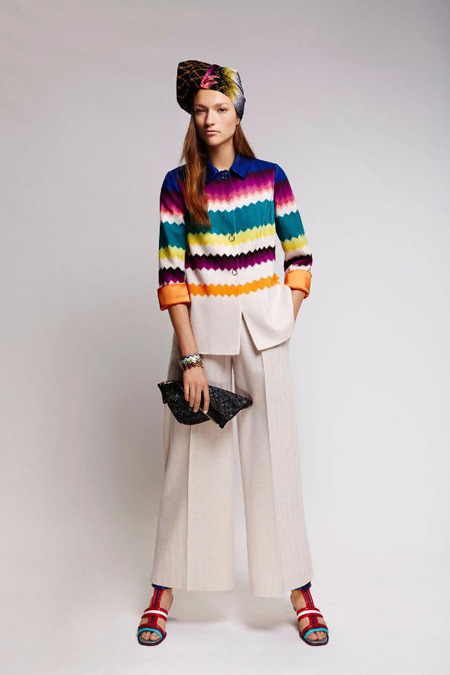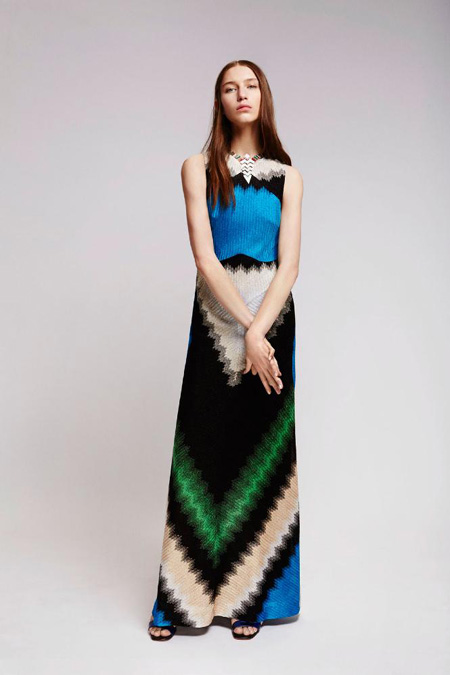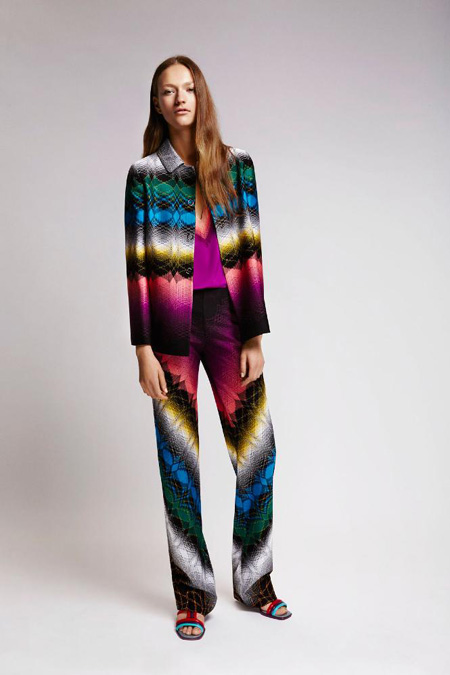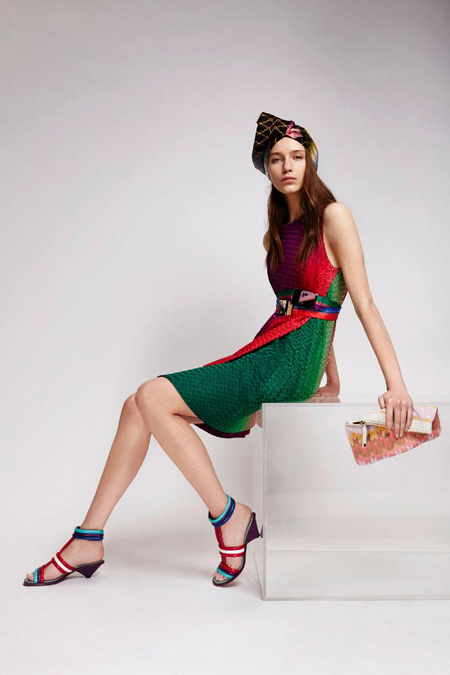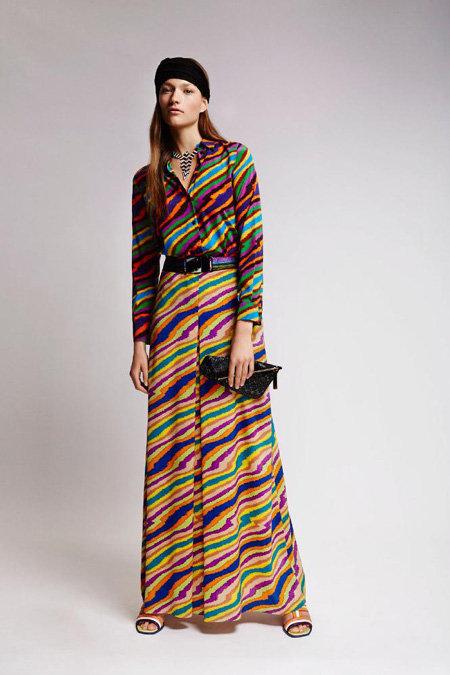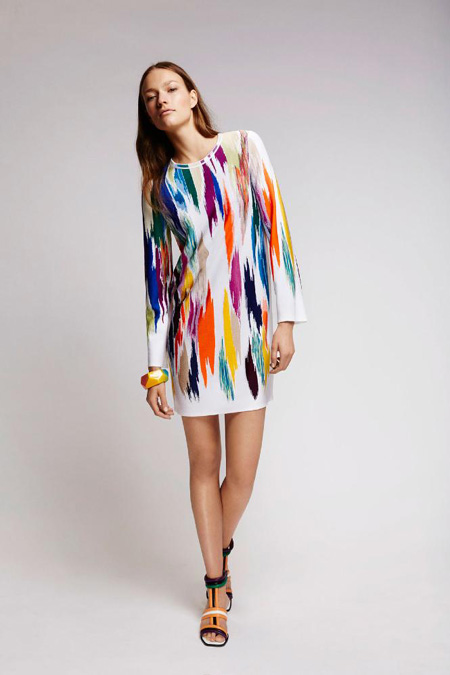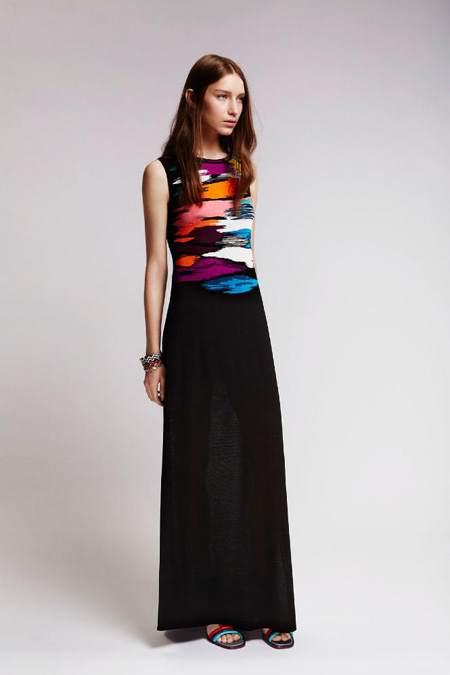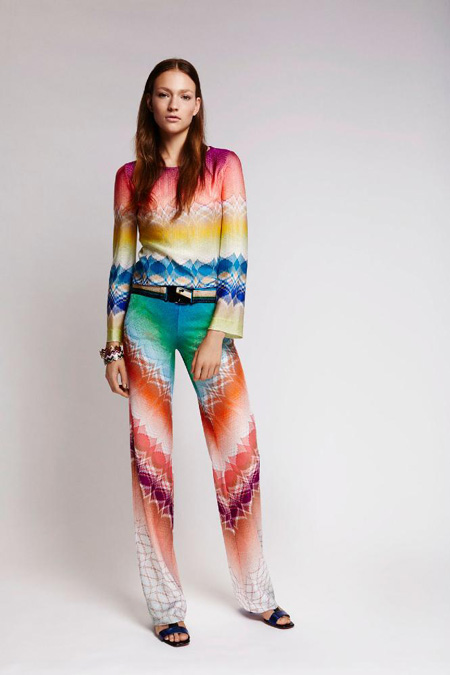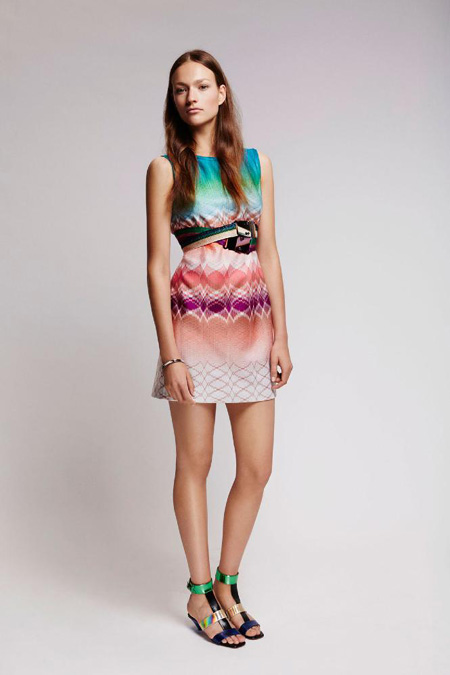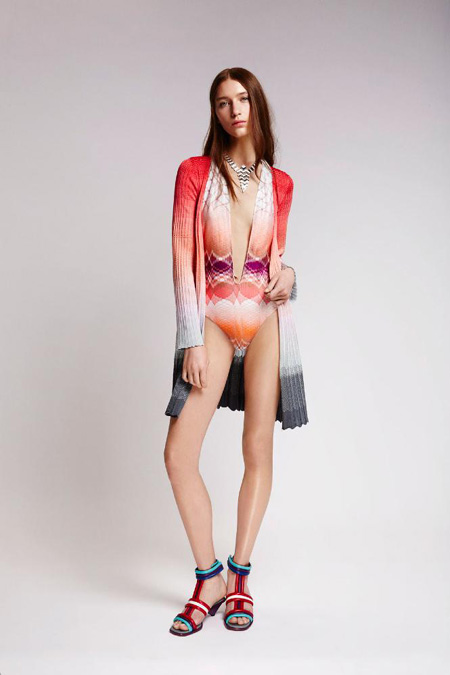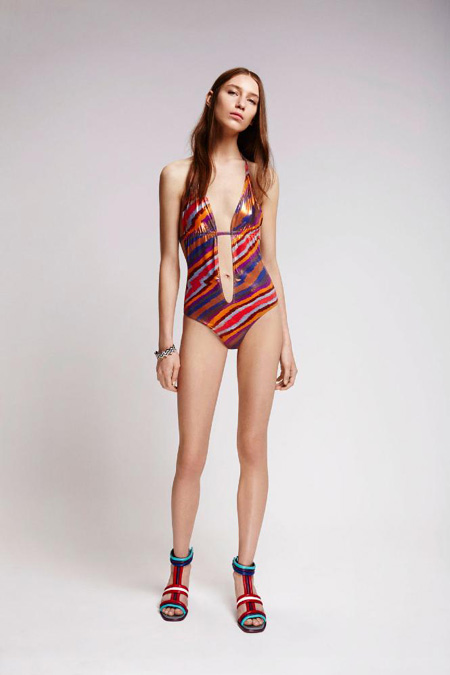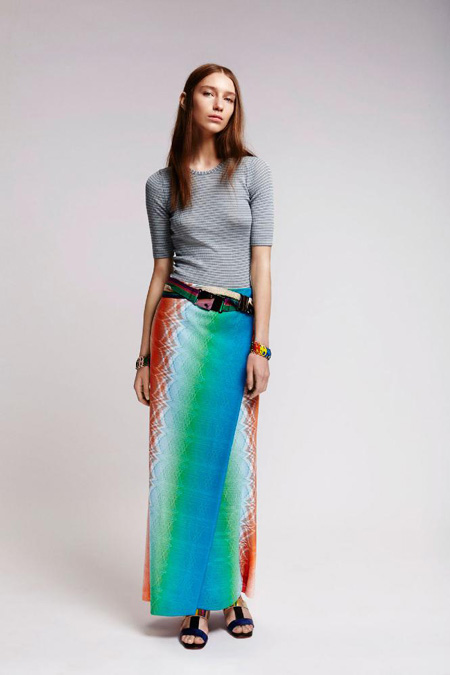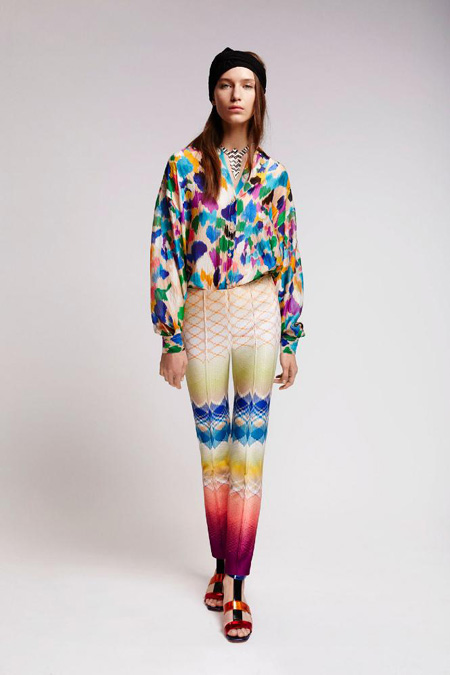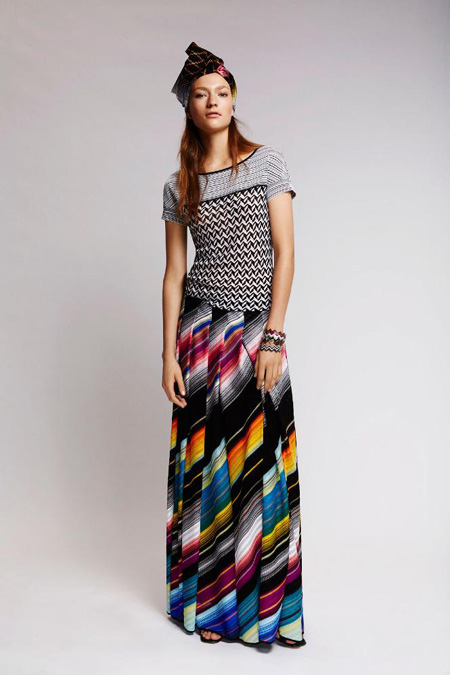 Photos and information: missoni.com



Hits: 1703
Ordering Art Work Online: What To Look Out for?
---
5 surfing brands you need to know about
---
The Top 5 Footwear Trends to See You Through 2020
---
Reasons to wear gold bracelets
---
White Label World Expo London - Why should Manufacturers attend it?
---
Adam Lambert is the winner of Most Stylish Men September 2019
---
5 Must-Have Summer Accessories Women Should Have
---
How to Incorporate Your Leggings for Your Business Casual Look
---
What is the Best Color to Wear On a First Date?
---
Why Is Online Betting So Popular?
---