Women's fashion: Giorgio Armani for Spring-Summer 2016
03 November 2015 | + Veselka Petrova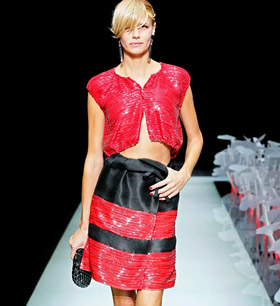 'FIL ROUGE'

Red: the subtle thread leading a silent revolution that brings a breath of the unexpected to the world of Giorgio Armani. It makes a statement about a new femininity: it is strong and powerful, without relinquishing the possibility of soft understatement. Sensuality is here, but never in a way that is unsophisticated.
Unusual combinations, redesigned proportions and innovative overlays create ethereal silhouettes. The focus is on the body, revealed by a play on elegant veils - fine layers that are juxtaposed with one another.
The jacket, arguably the symbol of the Armani style, is even softer than usual, and enveloping; it adheres naturally to the chest and is paired with flowing trousers. Small boleros and cabans feature jacquard patterns or weaved ribbons, while the fringed poncho becomes a dress.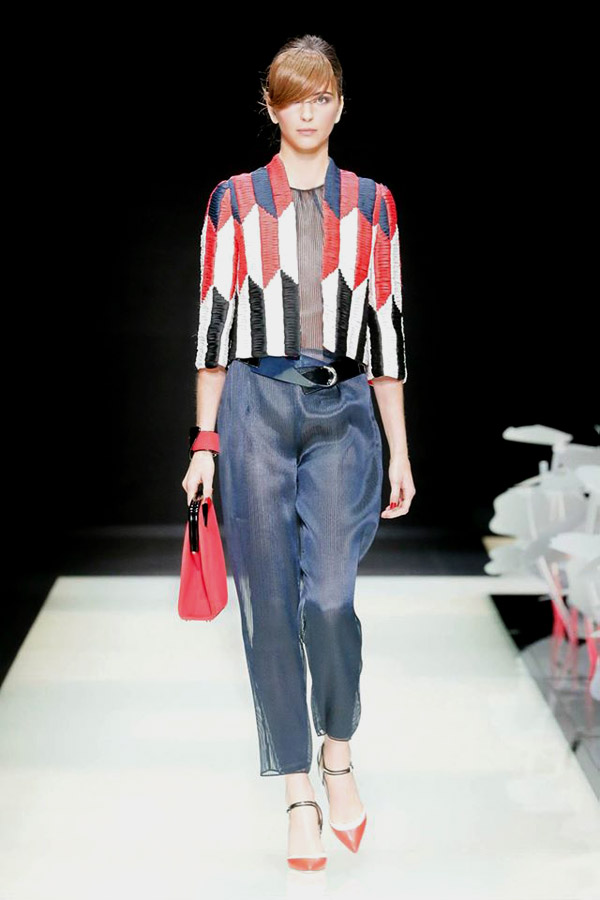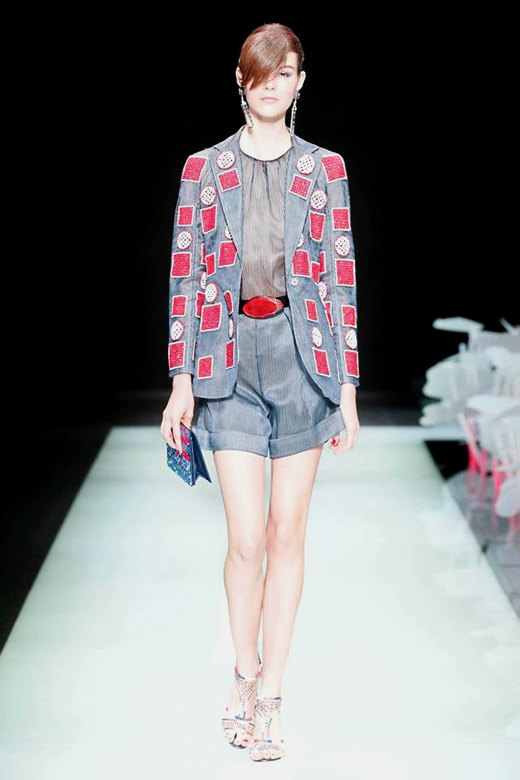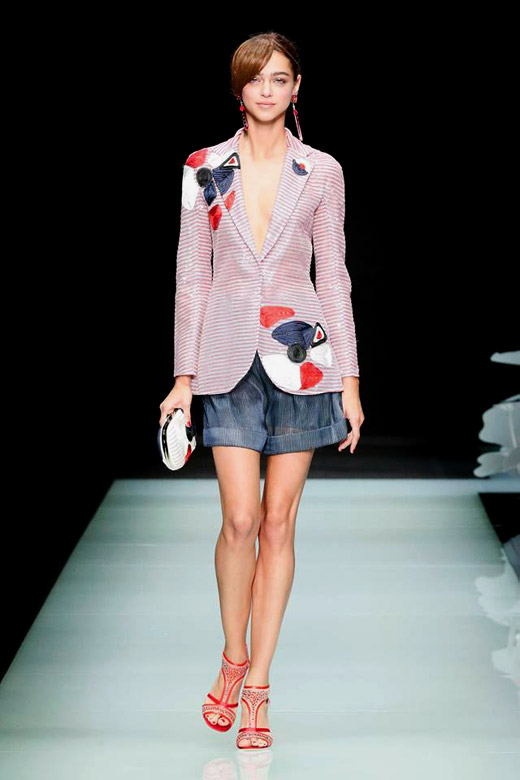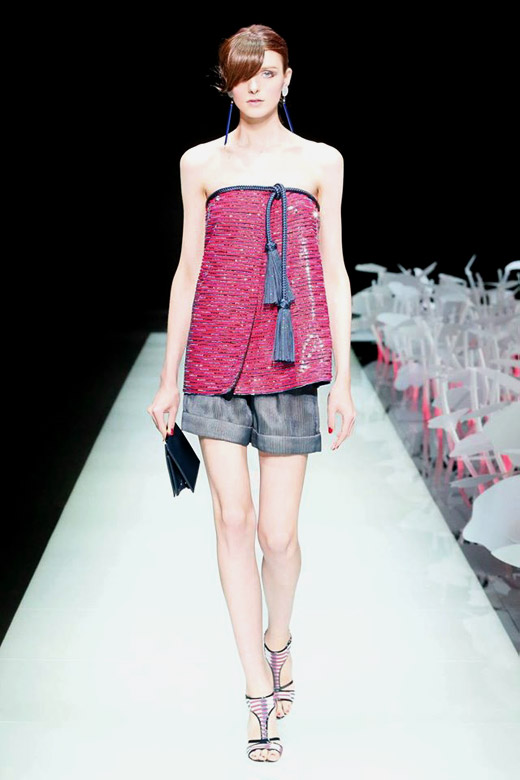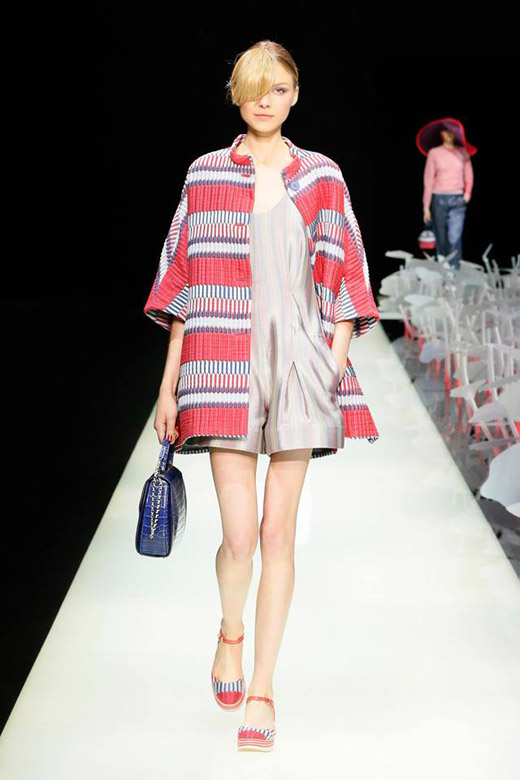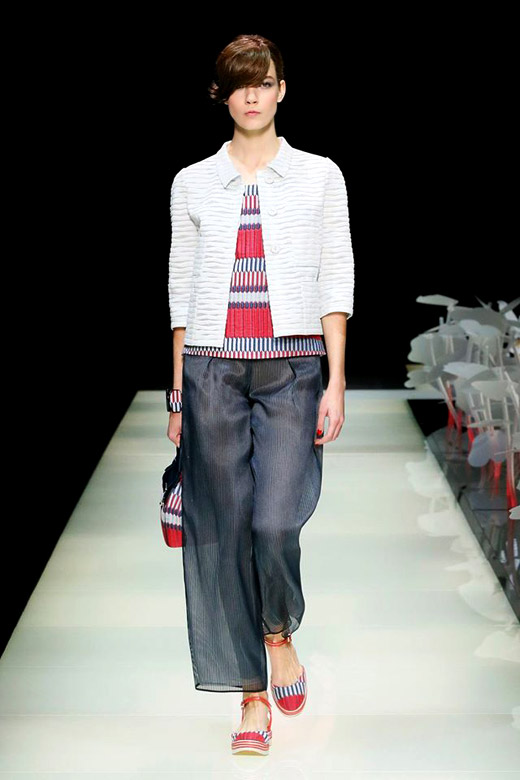 The jumpsuit reveals the legs and flutters, while ribbed trousers in technical organza are worn under skirts and dresses - combinations that create new see-through effects. Skirts fall above the knee and the waist is marked in a search for a modern, graphic glamour.

The colour red shines in shades of flame, lacquer and geranium, gradually subsiding into pale tones or interrupted by black, cream or pearl grey. For the evening, the play on overlapping and transparency shimmers, and embroidery creates lines, bands and motifs. Wedge sandals mark the new direction, as do the brimmed and wavy hats.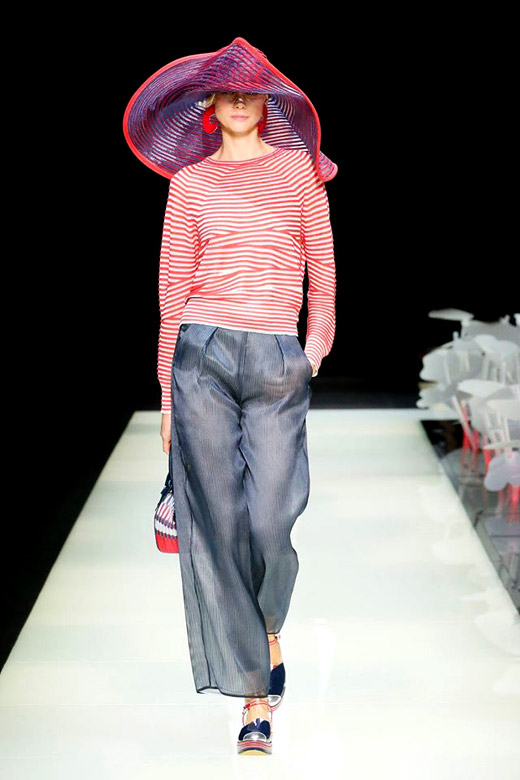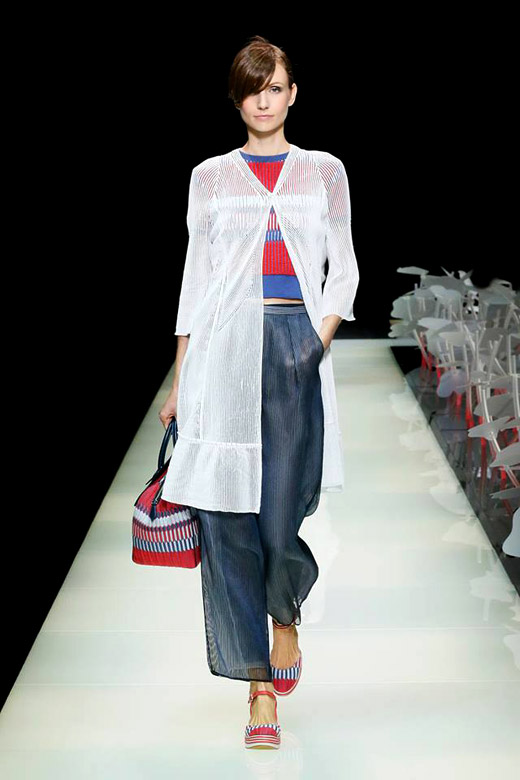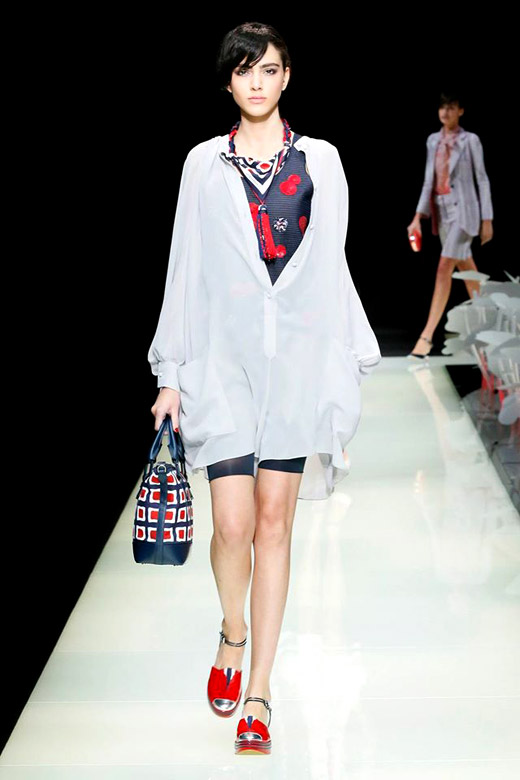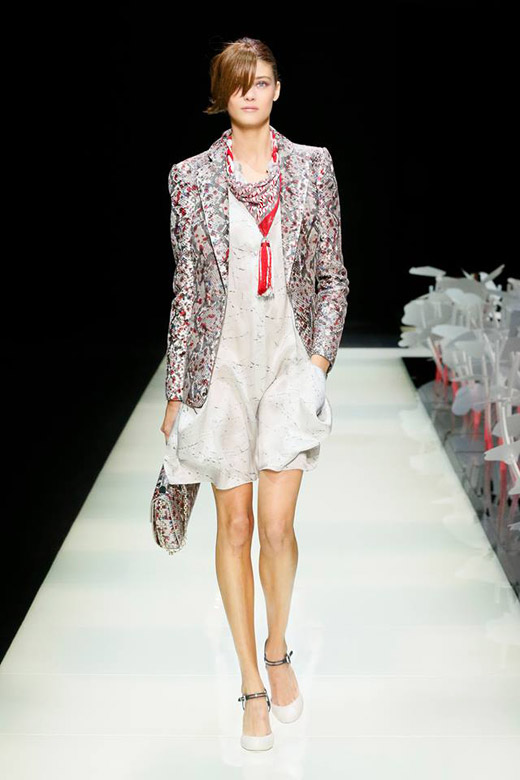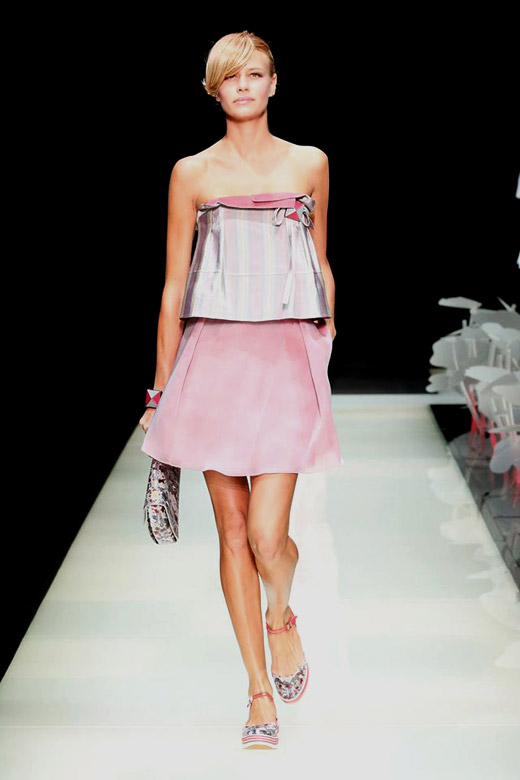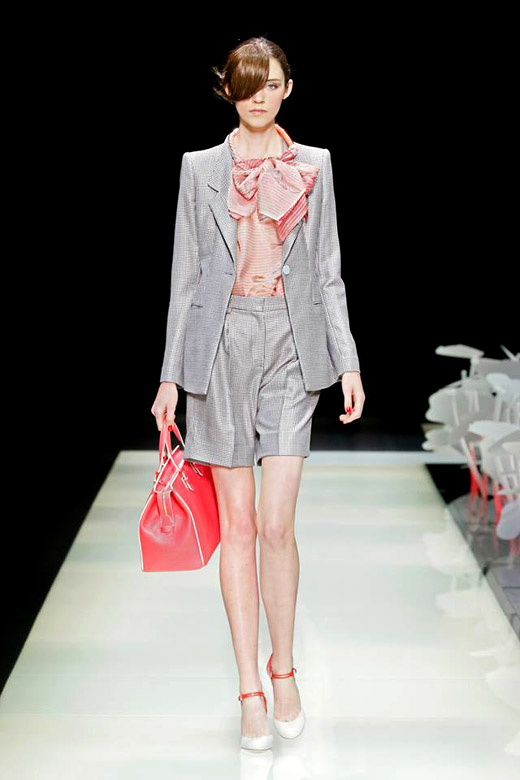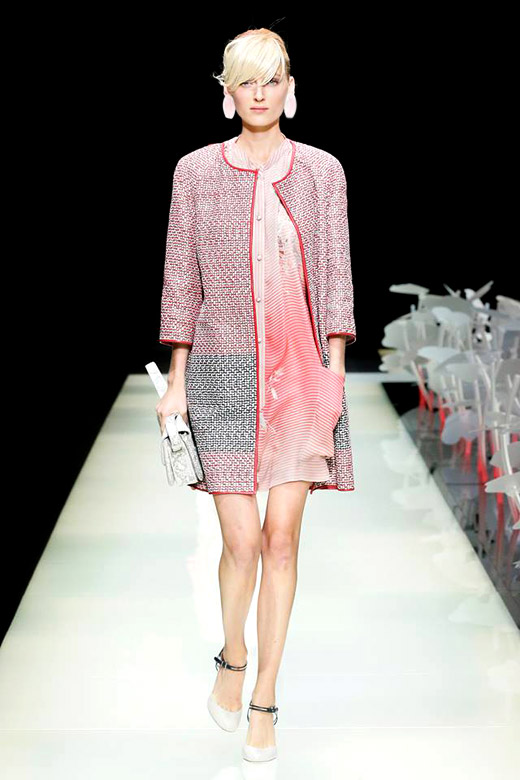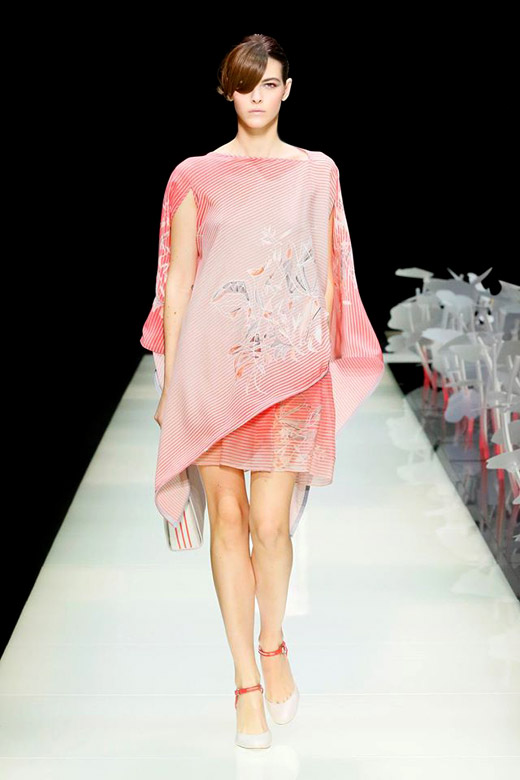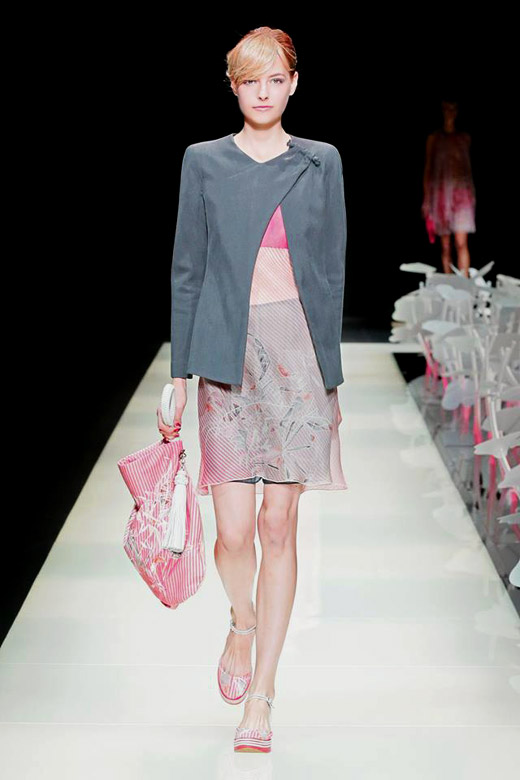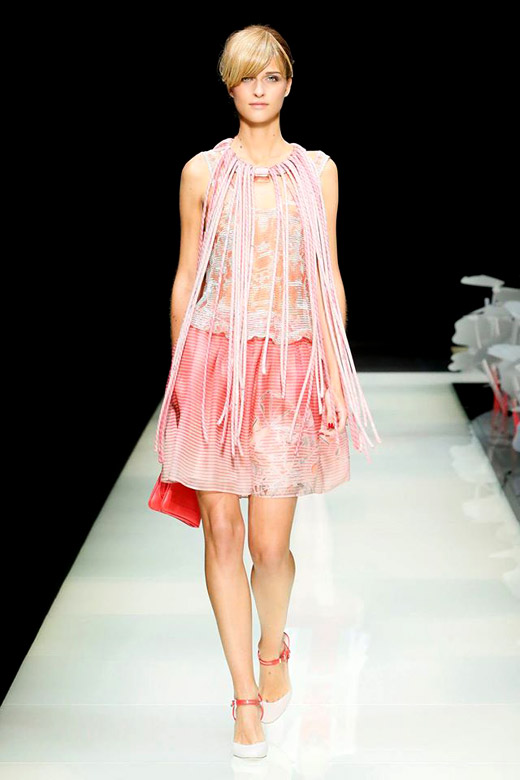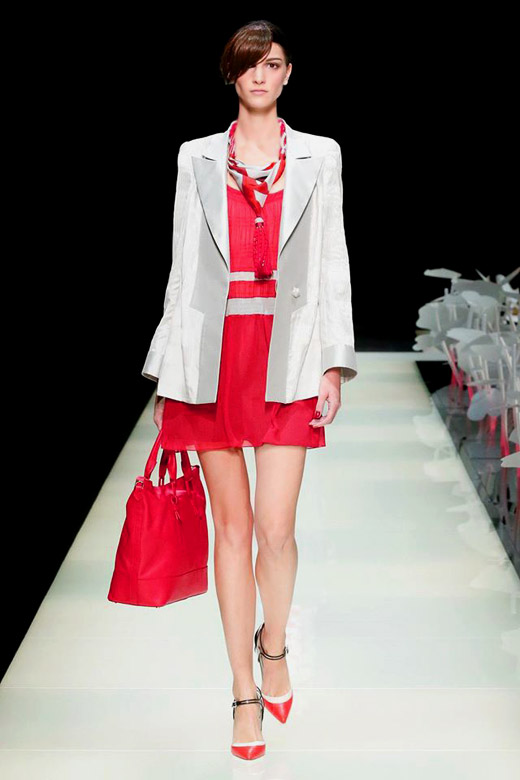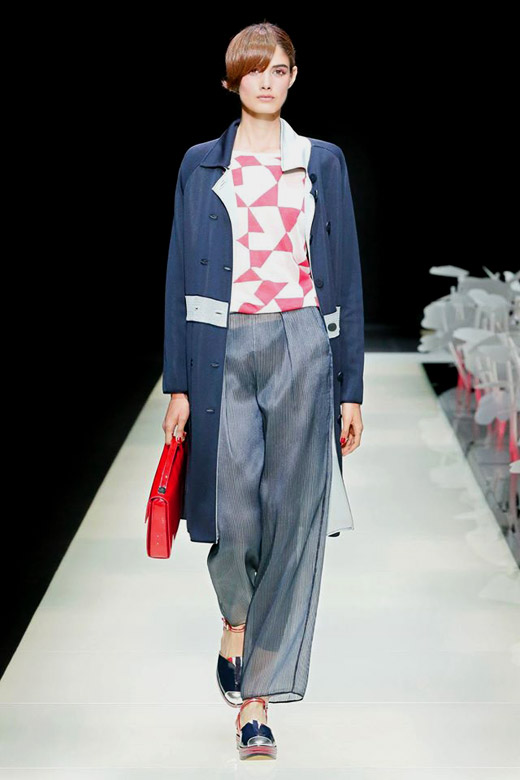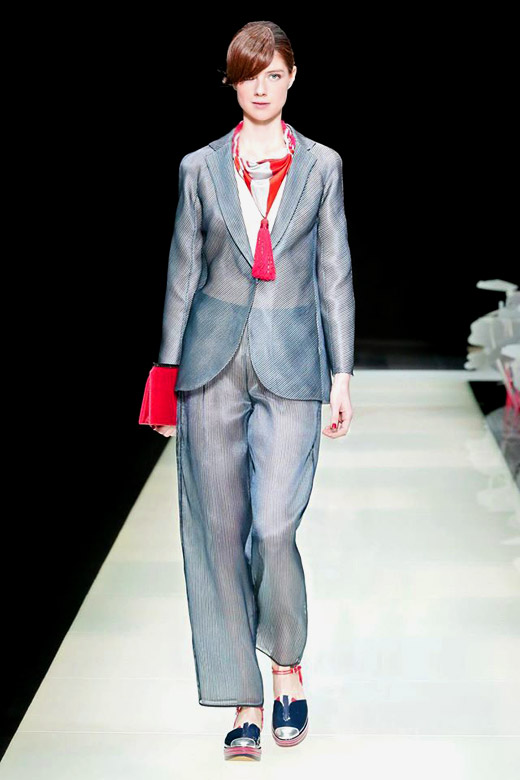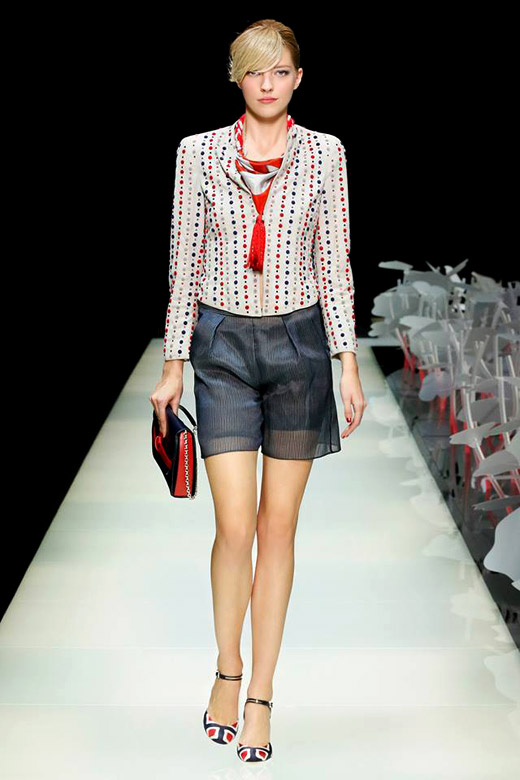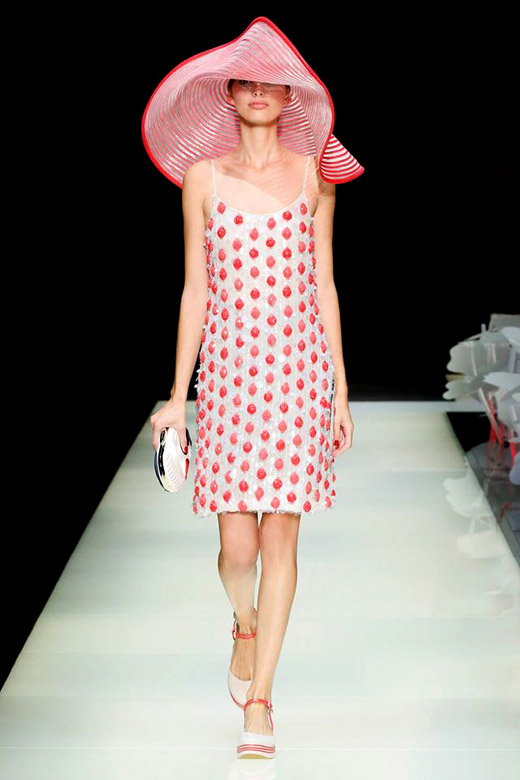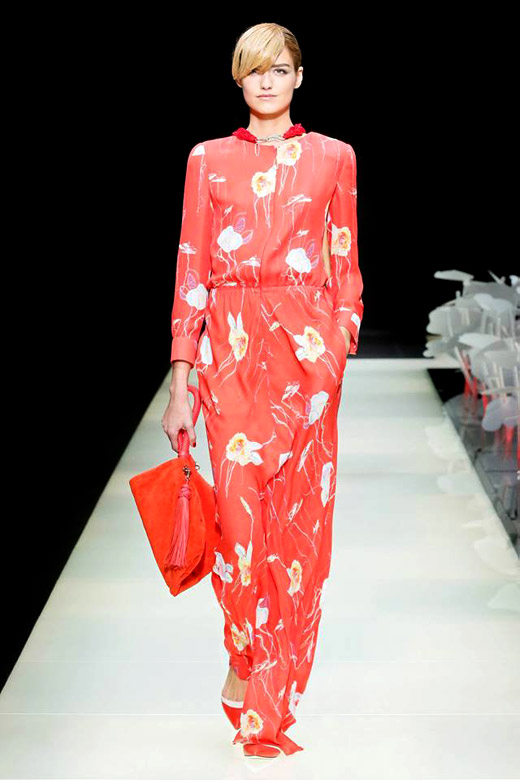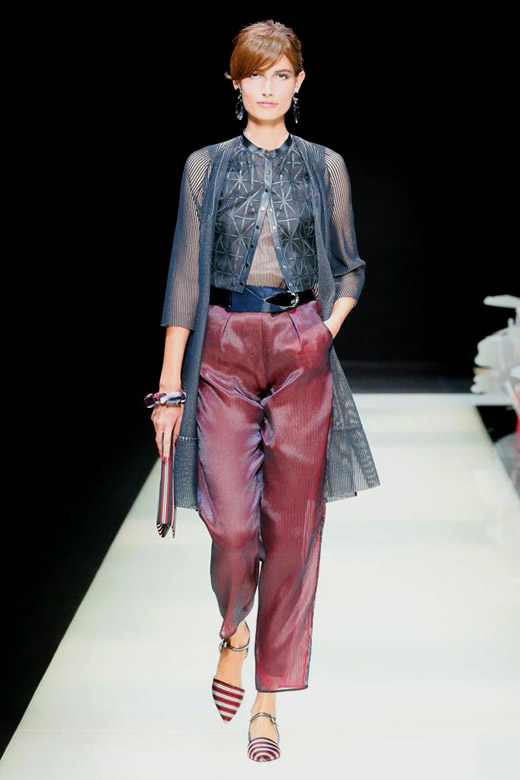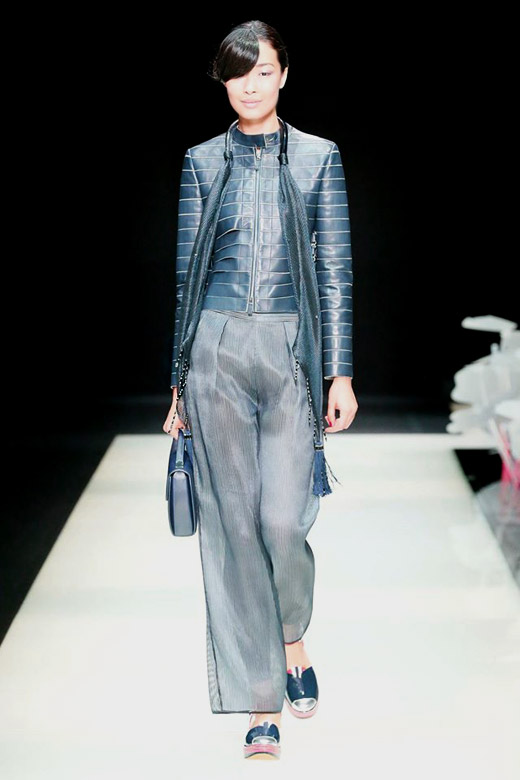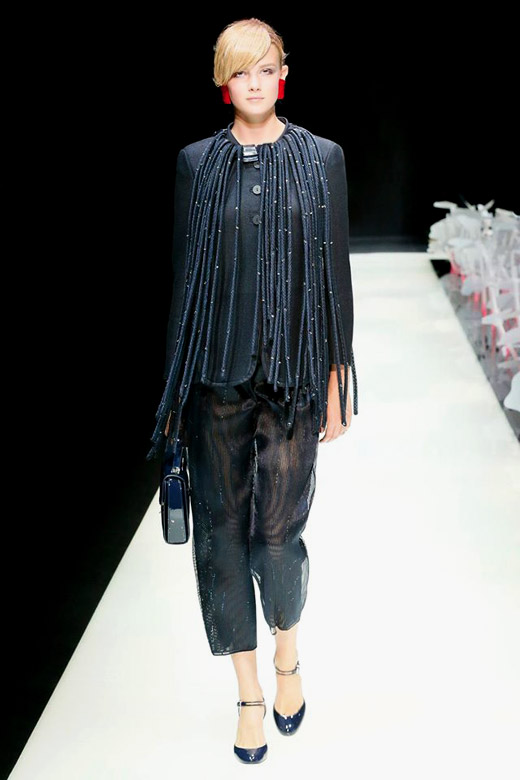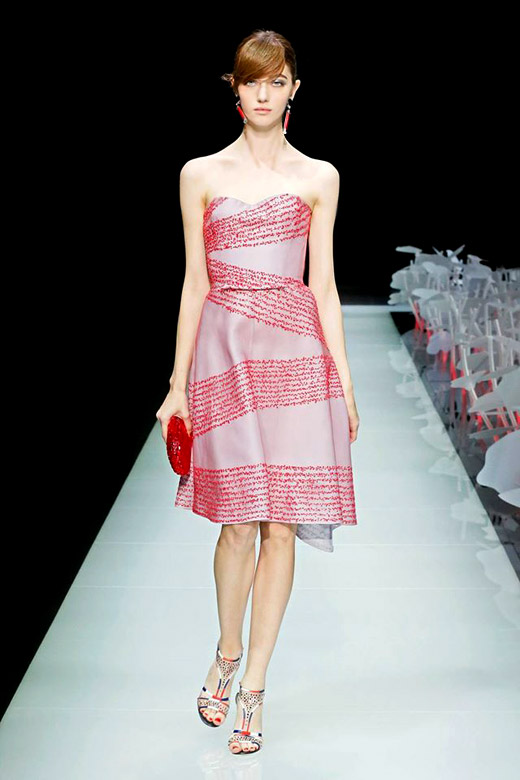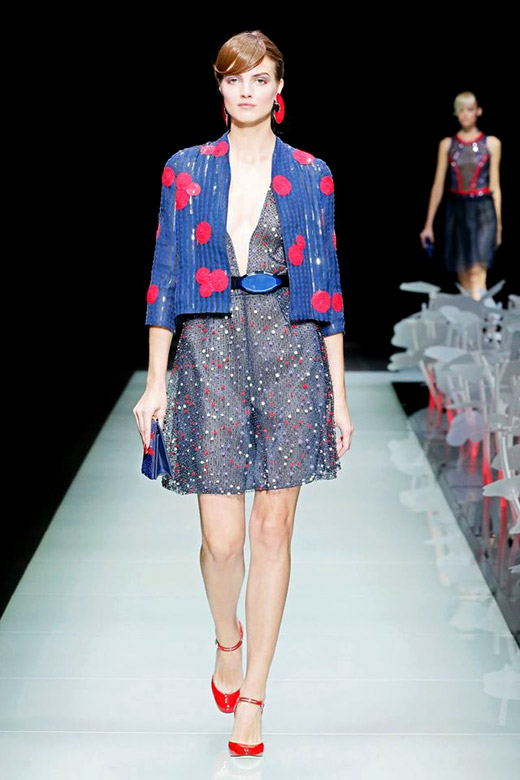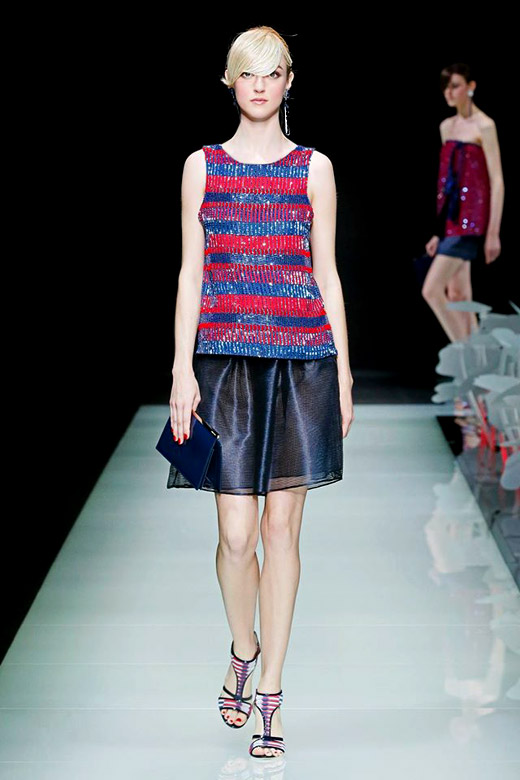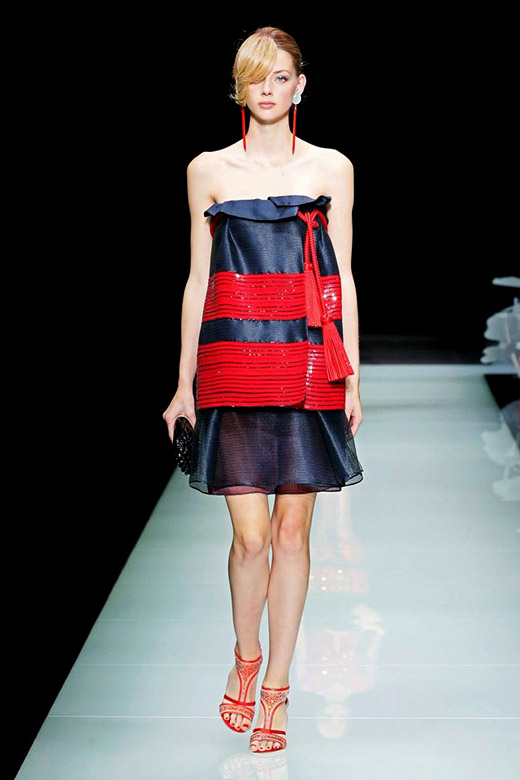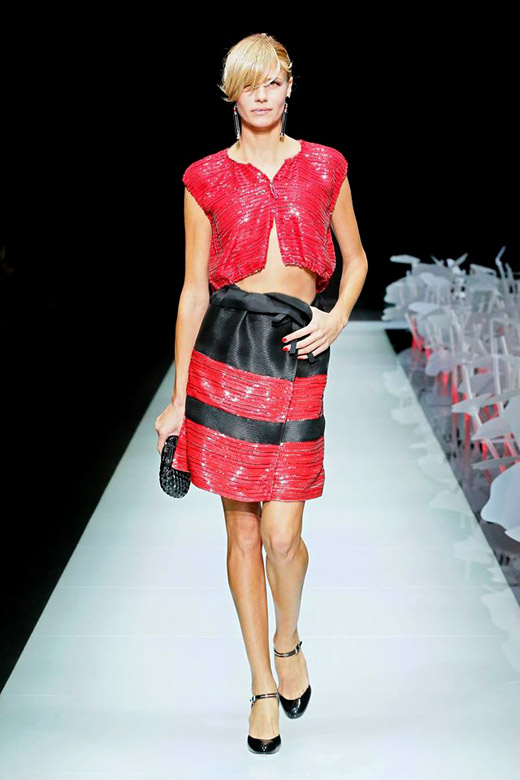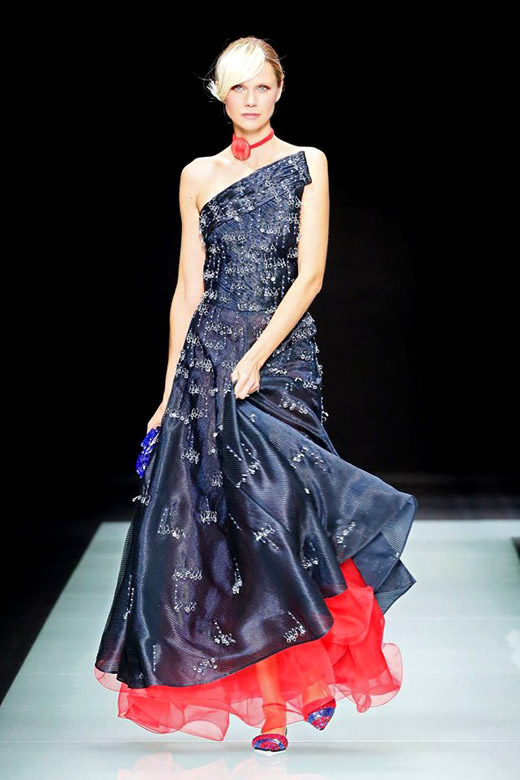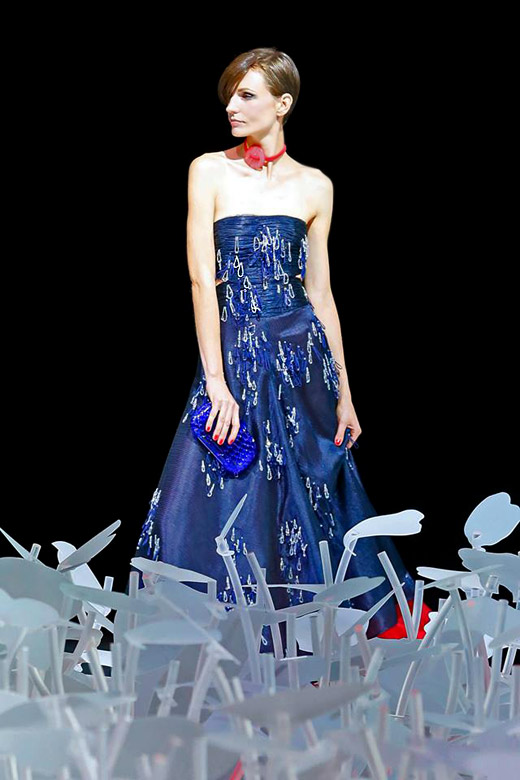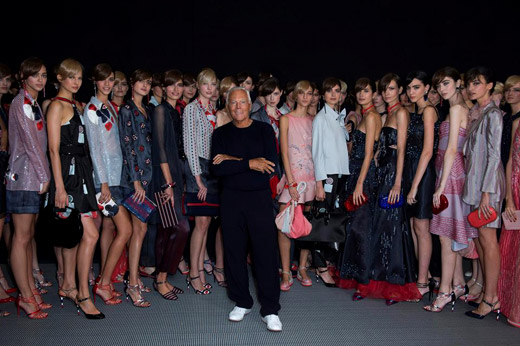 Photos and Information: © Armani



Hits: 2578
5 surfing brands you need to know about
---
The Top 5 Footwear Trends to See You Through 2020
---
Reasons to wear gold bracelets
---
White Label World Expo London - Why should Manufacturers attend it?
---
Adam Lambert is the winner of Most Stylish Men September 2019
---
5 Must-Have Summer Accessories Women Should Have
---
How to Incorporate Your Leggings for Your Business Casual Look
---
What is the Best Color to Wear On a First Date?
---
Why Is Online Betting So Popular?
---
A Guide to Treating Yourself This Winter
---