Gianluca Vacchi and his huge birthday celebration
08 August 2016 | + Boyana Dimova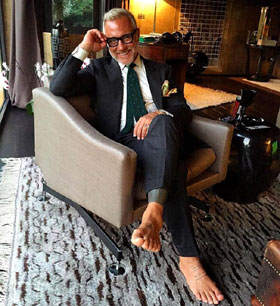 Friday was Gianluca Vacchi's 49th birthday, and he celebrated it as a real celebrity.
Vacchi, the Italian entrepreneur who is known for what he calls the "GV Lifestyle". had a four-day blowout on the island of Sardegna, Italy with model and entrepreneur Giorgia Gabriele. The festivities included time on a yacht, a giant party, and of course, extravagant presents.
The two spent the day on a sailboat, covered in GV logos, sailed out of Liscia Ruja beach on Sardegna.
After, the swimming day, the evening was just incredible - the party is on. In the evening, the villa, nicknamed H2O, was turned into a giant club, and Vacchi partied with friends until late in the night.
As you can assume the present are more just than extragavant. Vacchi received a vintage Vespa, which will be parked right next to his Rolls Royce, we are sure!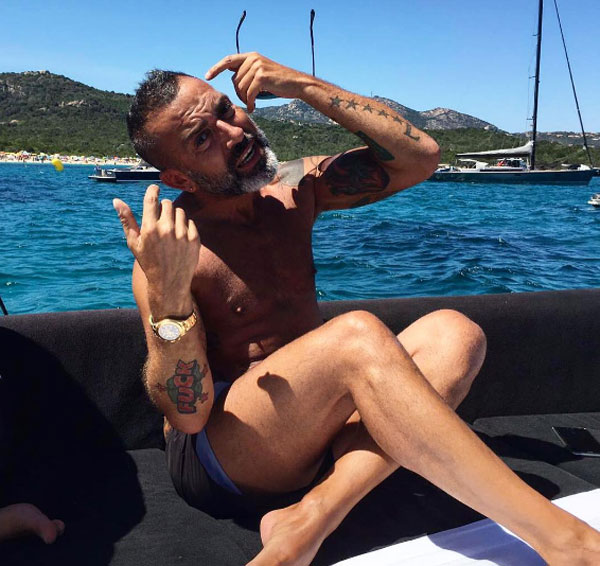 Hits: 3927
6 organizations will participate in the CLOTH project ClusterXChange in Ruse/Bucharest 19-21 April 2023
---
Site for quality women's underwear at low prices
---
Leggings with Lifting and Tightening Effect: True or False?
---
White Label World Expo 2023 - UK's leading online retail sourcing show
---
Which dress is best for a birthday girl?
---
5 Watches Worth Investing In Today
---
4 Types of Engagement Ring Settings
---
Choosing Lab-Grown Diamonds in Calgary
---
Why we can't get enough of unisex jewellery
---
Choosing the Right Hair Cut and Finding a Cut and Color Salon Near You
---