Choose your favourite stylish man for 2016
13 December 2016 | + Silvia Kabaivanova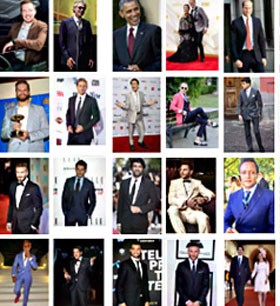 Most Stylish Men is a global voting to show the celebrities with modern and original style of dressing and overall amazing look. In 2016 Be Global Fashion Network presented photos and information about more than 650 celebrities and their fans selected each month the most stylish of them. In December you can vote for the winners from each month and select the most stylish celebrities for 2016.
In October 2016 we also started the Most Stylish Real Men voting - a selection of 11 stylish men, fashion professionals, who have timeless elegance and unique style. They are now competing with the celebrities in the December voting. Who will win - Most Stylish Real Men or Celebrities? Only YOU decide! You can see all nominations and vote at Most Stylish Real Men vs Celebrities.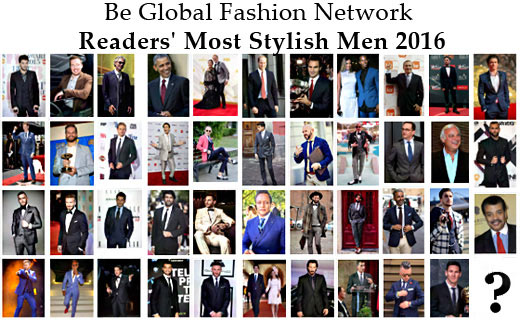 Hits: 2881
6 organizations will participate in the CLOTH project ClusterXChange in Ruse/Bucharest 19-21 April 2023
---
Site for quality women's underwear at low prices
---
Leggings with Lifting and Tightening Effect: True or False?
---
White Label World Expo 2023 - UK's leading online retail sourcing show
---
Which dress is best for a birthday girl?
---
5 Watches Worth Investing In Today
---
4 Types of Engagement Ring Settings
---
Choosing Lab-Grown Diamonds in Calgary
---
Why we can't get enough of unisex jewellery
---
Choosing the Right Hair Cut and Finding a Cut and Color Salon Near You
---