Is SMP Safe? Detailed Answers
11 January 2021 | + Silvia Kabaivanova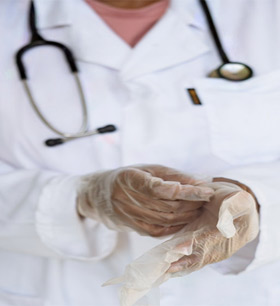 Of all questions people ask about SMP, one appears to be topping the chart. The question is, 'is SMP safe?'
SMP is safe. Nonetheless, you'll soon find out that there are factors that need to be considered to guarantee a safe procedure.
This article will help you understand these factors as well as the risks to consider when it comes to micropigmentation.
What is SMP?
SMP is short for Scalp Micropigmentation and is ideal for men and women with hair loss issues. Unlike hair transplants, it does not stimulate fresh hair growth. Rather, it imitates natural hair follicles to give an appearance of a full head of hair.
The micropigmentation procedure is similar to traditional tattooing. But, there are some differences between these two cosmetics. With the micropigmentation process, a machine fixed alongside a microneedle is employed to graft pigments under the skin surface. The pigment which is applied as several tiny dots is what gives the illusion of natural hair follicles.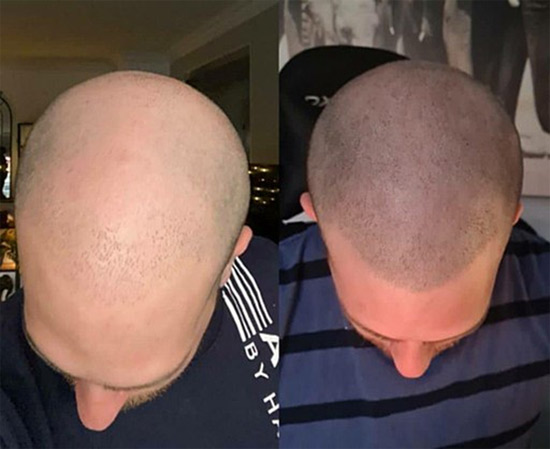 Who Needs SMP Treatment?
Scalp micropigmentation is suitable for a good number of hair loss conditions. Here are a few conditions for which scalp micropigmentation is often recommended:
Hair thinning.
Scalp scars from head trauma or surgeries.
Female baldness or male baldness.
Alopecia – You can learn more about it in this article.
Cancer patients (between hair loss and new growth).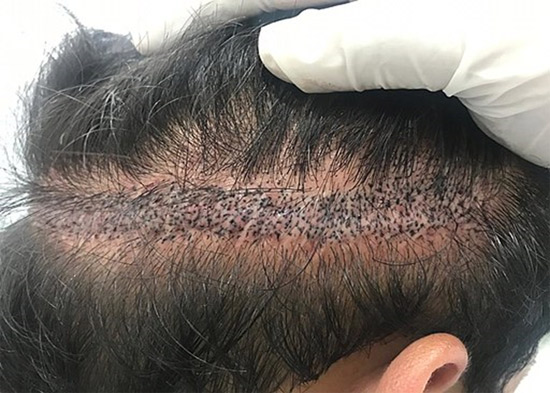 Understanding the Safety of the SMP Treatment -- How Safe Is It?
The safety of a scalp micropigmentation is hinged on the following factors:
The SMP Clinic and Specialist
Whenever the hedge of the outer layer of the skin breaks, there is a risk of getting infected. This is the reason that it is important to choose your center and specialist with care.
Here are some factors to consider when choosing a scalp micropigmentation clinic:
The specialist must hold a certification of SMP training.
The specialist must be certified to handle blood-borne pathogens.
The specialist must have a county health permit.
The center and specialist must follow the appropriate guidelines, such as wearing hand gloves, using protective covers on the machinery used, new and sterilized needles for every treatment, and a sterile environment for the procedure.
The pigments ingredients must be natural because some elements in low-quality inks can lead to allergies and bacteria.
Other factors you might want to consider before you choose a micropigmentation clinic are:
Asking the specialist the number of appointments he/she schedules each day. Because this treatment requires time and focus, it might not be appropriate if a specialist is seeing more than four or five clients per day. It is not guaranteed that the specialist gives each client the time and attention they deserve.
Doing some research on the specialist's background. Examples include the organization they were trained under, who trained them, how long they were trained for, etc. Also, speaking with some of the practitioner's clients about their experiences might help.
The Pain Factor
It is important to consider the pain factor of micropigmentation. Many people are usually concerned about how much pain they feel and if the treatment hurts. Does it?
Before the treatment, the specialist applies an anesthetic to the scalp. However, this does not rule out some form of discomfort. The rate of your discomfort depends greatly on how much pain you can bear.
Meanwhile, it is recommended that people that have acne on their scalp or delicate skin scalp should not get a micropigmentation during breakouts because it will be hard to administer the pigment on the irritated areas. Likewise, this treatment might not be the best for you if you are vulnerable to growing keloids – Get more details on this here: https://www.healthline.com/health/keloids#_noHeaderPrefixedContent
Risks Involved in SMP
Here are some of the risks involved in SMP treatment:
1. The risk of being allergic to the ink.
There's a risk of you being allergic to a particular SMP ink just as some people are allergic to tattoo ink. However, if your practitioner makes use of high-quality inks, you don't have much to be worried about.
But if you are worried that you may react to the pigment, you can ask the specialist to run a test on a small part of your scalp to see its reaction.
2. The risk of a fading SMP.
While this hair loss solution is said to be a permanent one, there's a risk of your SMP fading quickly. Although a well-done micropigmentation can last for about 3 to 7 years before it needs to be retouched.
Micropigmentation will fade faster than expected if it is in constant exposure to the sun. If you can control how much sunlight that your scalp gets, you can increase the lifetime of the micropigmentation. Regardless, going back to see your practitioner for regular retouches is a good way to retain the appearance of your treatment.
Find out other risks involved with SMP.
How to Ensure a Safe Scalp Micropigmentation – Things You Need to Consider
You can also play a part in the safety of your SMP role before, during, and after your sessions. Let's start with what you need to do before your first session.
Before the First Session
It is advisable to take a shower before every treatment as you will not be privileged to get your scalp wet (sweating inclusive) for some days after every appointment.
Every treatment takes about 4 to 5 hours.
The number of treatments depends on the size of the scalp area that needs the pigmentation.
The treatments are usually scheduled a few weeks apart.
Between the SMP Sessions
Here is a list of things to consider in the weeks leading to your treatments:
Avoid swimming.
Do not expose the scalp to sunlight for some days after your treatment.
Regularly moisturize the treated area after about four days from your last treatment.
After Your Last Session
After your final session, it's important to observe the following:
Avoid swimming for about a month after your last treatment.
Avoid being under sunlight for about a month after the treatment.
Do not engage in heavy exercises for about five days following your last session.
Keep that part of your scalped well moisturized for at least four days after you've completed the very last session.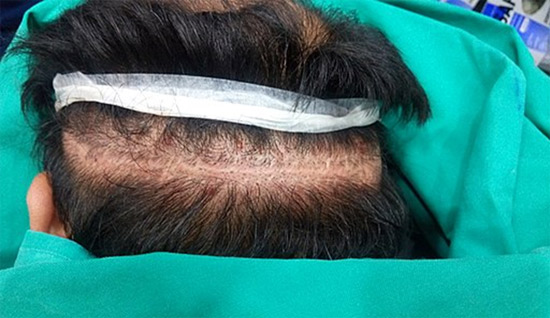 SMP is a procedure that should be safe for you especially if your choice of clinic and practitioner is influenced by the factors mentioned in this article. You can also ensure the safety of the procedure by considering and avoiding the common risks involved in micropigmentation as best as you can.

Also, be sure to follow the necessary safety tips before, during, and after your treatment so that you can get the best results and also get your money's worth.



Hits: 2043
6 organizations will participate in the CLOTH project ClusterXChange in Ruse/Bucharest 19-21 April 2023
---
Site for quality women's underwear at low prices
---
Leggings with Lifting and Tightening Effect: True or False?
---
White Label World Expo 2023 - UK's leading online retail sourcing show
---
Which dress is best for a birthday girl?
---
5 Watches Worth Investing In Today
---
4 Types of Engagement Ring Settings
---
Choosing Lab-Grown Diamonds in Calgary
---
Why we can't get enough of unisex jewellery
---
Choosing the Right Hair Cut and Finding a Cut and Color Salon Near You
---