Why Vintage Havana Shoes Remains a Unique Footwear Brand
06 February 2021 | + Silvia Kabaivanova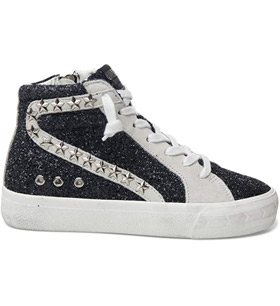 Have you ever worn a beautiful outfit with matching shoes? You feel a sense of confidence as you notice people admire your appearance. The one important thing that people note about your appearance are your shoes and paying attention to them is very important.
There are so many attractive brands in the market today, but brands like Vintage Havana shoes have very unique designs. Most times, customers go for fashionable foot wares that are in vogue. They do not consider the quality of the materials and durability. This makes them seek notable brands with a beautiful niche or collection to meet their needs. While this may sometimes prove difficult to find, there are brands like vintage footwear that have a long-lasting feel in addition to their significant historical beauty that make them fashionable at all times. These brands are unique and are always appreciated because of their beauty and worth.
In this article, we would discuss some factors to consider before choosing a footwear brand and why vintage Havana shoes remain a unique brand. Please read on as we explain more.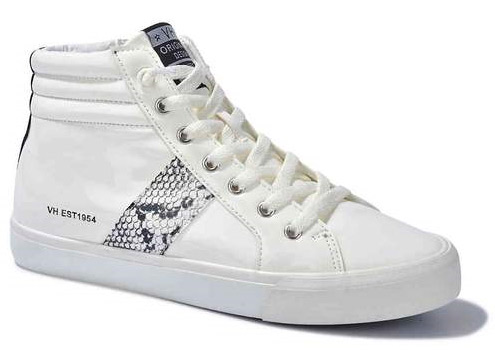 Factors to Consider Before Choosing A Footwear Brand
The following are some factors to consider before choosing a footwear brand:
Quality
One of the important factors to always to look out for before considering any footwear brand is quality. Top-quality shoes are manufactured from authentic and good quality leathers that make them strong, exceptional, and high class. Looking good is a priority for almost everyone (or at least should be). Therefore, go for a brand that has a fantastic combination of beauty and good quality.
Durability
There is a wide range of durable shoes that can last for a very long time. Depending on your choice, it is necessary to always take note of how long the brand you have chosen can last before taking a decision. Although footwears do not last for a lifetime, they have the capacity to retain their worth and value even after a long period of time. If you need help with identifying good quality shoes that can last a long time, you can check out this video.
Exclusive Style and Design
As an added advantage, styles and designs on footwear compliment your dressing and portray a lot about your fashion sense, taste, and preferences. A uniquely styled footwear brand will always be classy and trendy. So, if you are a fan of a good quality combined with the beauty you may want to consider going for a brand that has this combination.
Attractive Colors
Footwears come in a wide variety of shades like black, dark brown, white, teal, brown, and blue. Its colors are usually attractive, catchy, and intriguing. The patterns, paintings, pieces, styles, and lines on it are also very lovely and good-looking. If you are a lover of a collection of colors, you can decide to go for a brand with lots of colorful shoes.
Comfort
Shoes are supposed to be warm, flexible, and comfortable to move around in. One does not need to feel pains or difficulty in movement if you find the right fit. When you feel comfortable with your shoes, you can wear them to any kind of occasion with your chosen outfit while also feeling comfortable. Also, it ensures that the foot is adequately covered and protected.
Other factors may include:
Check the sole of the footwear. This will help you choose one that would last long.
Plan your budget. You can do this by surfing the internet for a price range.
Have the desired color in mind.
Search online stores or stores around your location for available choices.
Be sure of your shoe size to avoid pain and swelling while wearing it.
These are some helpful tips you should consider before choosing footwear. You can search the internet if you need more information. Additionally, if you own a leather shoe and you are looking for tips to help you maintain it, you can check here:

https://www.timesnownews.com/life-style/article/how-to-properly-take-care-of-your-leather-shoes/714799

There so many factors you should consider before choosing a brand and we have outlined them in this article. So, if you are looking for a complete embodiment of beauty, quality, durability, comfort, and flexibility with your shoes, you can always choose a brand that can give all these in one footwear.



Hits: 1560
6 organizations will participate in the CLOTH project ClusterXChange in Ruse/Bucharest 19-21 April 2023
---
Site for quality women's underwear at low prices
---
Leggings with Lifting and Tightening Effect: True or False?
---
White Label World Expo 2023 - UK's leading online retail sourcing show
---
Which dress is best for a birthday girl?
---
5 Watches Worth Investing In Today
---
4 Types of Engagement Ring Settings
---
Choosing Lab-Grown Diamonds in Calgary
---
Why we can't get enough of unisex jewellery
---
Choosing the Right Hair Cut and Finding a Cut and Color Salon Near You
---